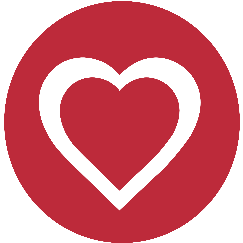 - December 3, 2021 /PressCable/ —
The newest cryptocurrency on the block,
Lovecoin
, has recently raised and donated over $40,000 to charities around the world.
What makes Lovecoin different from other popular cryptocurrencies is the fact that 10% of the token's new coin supply is donated to support user-voted upon charities and organizations. Coin purchases made using LovecoinToken.com are designed to specifically help fund those charitable donations. When people buy the charity crypto Lovecoin, a portion of the proceeds from those purchases are donated to specific user-voted upon charities.
Individuals that stake Lovecoin Tokens via the Community "Diamond Hearts" Staking Contract are given the opportunity to vote for charity reward delegation.
Around 14 percent of the US population own cryptocurrency, many of whom are Millennials. Recent studies have shown that Millennials as a generation are more likely to donate to charity – so this combination of charitably-inclined crypto users and new philanthropic-based cryptos, such as Lovecoin, makes for a potent mix.
Tony Oommen, vice president and charitable planning consultant at Fidelity Charitable noted that:
"As investors—particularly Millennials—combine their interest in digital currency with their charitable values, digital assets have the potential to become a significant source of funding for philanthropy,"
Charities that benefited from Lovecoin's work this year include:
– The Marsh Children's Home – Acapulco, Mexico
– Gentle Hands Orphanage
– Charity Water
– Acapulco Earthship Project
– Homes of Hope India
– Filipino Orphanage Foundation
– SENS.org
Lovecoin doesn't only help support organizations and charities through donations, it also aims to encourage mainstream adoption of cryptocurrency. Lovecoin aims to help support mainstream crypto adoption by airdropping "LOVE" tokens to millions of people around the world. With Lovecoin, there is no barrier to entry as anyone can signup and claim a few Lovecoin Tokens completely free of charge.
To learn more about Lovecoin check out the project website via:
https://www.lovecointoken.com/
. Also the current price of Lovecoin can be checked using
Nomics.com
. Lovecoin is traded on the Pancake Swap decentralized exchange. Pancake Swap is currently the only place where Lovecoin is listed but there are plans for additional exchange listings in the future.
Release ID: 89055358