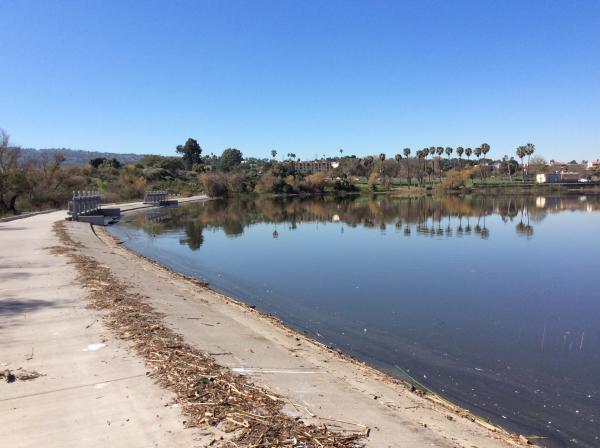 - February 10, 2022 /PressCable/ —
The reputed company has expanded its range of aquatic weed removal services and offers professional solutions for contaminated lakes and ponds in and around Los Gatos, California. DK Environmental is the Bay Area's top-rated provider of open water environmental services.
More details can be found at https://dkenvironmental.com
The expanded de-weeding service covers the removal of Cattail, Water Iris, and Bulrushes from lakes, ponds, and other waterways. The company aims to open up water channels clogged by invasive aquatic plant species and help native plants recover their habitat.
Sediment build-ups are a common occurrence with lakes and ponds. These sediments include various materials like decaying plants, eroded soil, industrial pollutants, and other biological materials. Over time, they can fill up lakes and ponds, reducing the water level and causing contamination.
DK Environmental employs the mechanical dredging process to scoop out built-up sediment with rapid results. Herbicides and other chemicals can endanger the local aquatic population, so the company keeps its entire process nonchemical and eco-friendly to protect the native ecosystem.
The company guarantees that dredging coupled with constant maintenance will have lasting results. The benefits include an increase in water volume, up to 15 feet or more of depth, removal of nutrient-heavy sediments, removal of invasive aquatic plants, clear channels, improved water flow, cleaner beaches, increased water clarity, and a renewed water ecosystem.
DK Environmental offers other specialized services like algae removal, wetland construction, and aquatic weed harvesting. It also offers proactive management solutions to aquatic weed problems such as hydro-raking, aeration, and nutrient remediation.
Owners of contaminated lakes and ponds in Los Gatos can contact the company for consultation. DK Environmental will assess the water body and determine the best solution to any existing problem.
With over 35 years of professional experience in enhancing aquatic environments, DK Environmental continues to provide quality and eco-friendly solutions to contaminated lakes and ponds. Its services are also available in other parts of California like Lafayette, San Francisco, and Carlsbad.
A spokesperson for the company said, "It is no fun trying to enjoy a lake or pond and having it choked with weeds. We specialize in making aquatic weed problems go away so you can enjoy the water."
Interested parties can find more information by visiting https://dkenvironmental.com
Release ID: 89061546