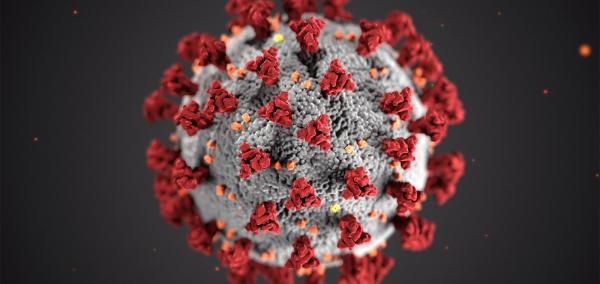 - September 17, 2020 /PressCable/ —
A professional cleaning and disinfecting service provider in Long Beach, AMC Environmental, has announced an enhanced decontamination services targeting viruses and other pathogens for government facilities, commercial and private clients in Los Angeles, Orange County and the surrounding areas.
More information can be found at http://www.amcenvironmental2020.com.
Our mission is for our family business to continuously improve the quality of your life at home and work by providing quality solutions to routinely improve your environment. At AMC, we only use environmentally safe, green products to conduct our comprehensive and effective services.
With the latest announcement, the company aims to provide professional virus cleaning and disinfecting facilities to clients looking to have their properties sanitized to prevent viral and bacterial infections. The disinfecting services provided by this company are safe and approved by the Centers for Disease Control and Prevention (CDC).
Coronaviruses and other viruses can live in the air and on surfaces for several days. The coronavirus causing the current pandemic is detectable in the air for three hours. It is viable for up to 24 hours on cardboard, 72 hours on plastics, 48 hours on stainless steel, and 4 hours on copper.
The company's Absolute Disinfecting Service has a pathogen re-growth inhibitor that is long-lasting and can efficiently prevent viral infections. This type of service can act as an anti-microbial solution to quickly stop the virus from growing and spreading.
For over 30 years, AMC Environmental has been providing residential and commercial cleaning services in California. The company works with professional service technicians who are fully-prepared to decontaminate any property of viral pathogens. They use battery-powered, electrostatic high-tech sprayers and plant-based materials to effectively disinfect and clean premises.
The company's service technicians use a microbial growth inhibitor, degreaser, non-corrosive stain remover, and general treatment for microbial neutralization on a range of surfaces, including fabrics and carpets. All of the products used to clean and disinfect are environmentally-safe, non-toxic, non-flammable, and non-reactive.
In the last ten years, the company has started to become more actively involved in eliminating a range of viral outbreaks, including SARS, and Swine flu. The launch of its latest disinfecting service can help prevent the spread of the coronavirus and also minimize the spread of influenza viruses during the current flu season.
Other than viruses, the company's Absolute Disinfecting Service can also neutralize mold infestations and different types of bacteria.
Interested clients looking for a professional virus disinfecting and cleaning service can contact AMC Environmental to make an appointment.
http://www.amcenvironmental2020.com.
More information is available at the URL above or can be reached at 323-329-5599
Release ID: 88977043