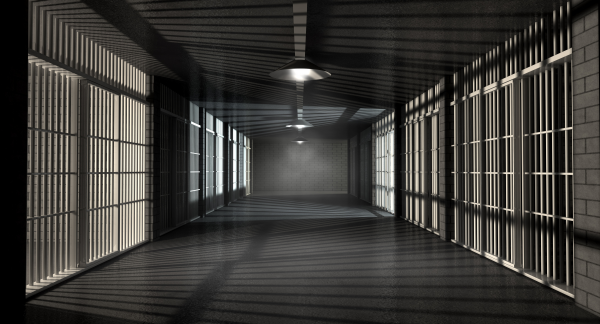 - July 21, 2020 /PressCable/ —
Bail bonds are an essential part of the judicial and criminal justice systems. They are a type of surety bond that permits defendants to regain their freedom before reappearing in court. As such, they serve a critical role in ensuring public safety and the integrity of criminal courts.
With the arrival of the novel coronavirus and the infectious disease that it causes, COVID-19, the State of California imposed a zero-bail order that allowed defendants arrested for most misdemeanor and low-level felonies to be released to the public without posting bail.
The California Judicial Council enacted the new zero-bail policy in April in an effort to minimize jail populations and prevent an outbreak among incarcerated individuals. The zero-bail order accompanied ten other emergency orders that were quickly enacted to preserve public health and safety.
The statewide measure was preceded by a zero-bail initiative imposed in Los Angeles County a week earlier. The LA County District Attorney Jackie Lacey hailed the county and statewide measures are progressive steps toward limiting the impact of COVID-19 on marginalized and incarcerated communities.
However, not everyone is impressed with the new measures and some have raised questions about how diligently pretrial professionals screen defendants. Todd Spitzer, the Orange County District Attorney, said that some defendants had prior strikes but were about to walk without a proper risk assessment having taken place.
If potentially dangerous criminals are allowed to walk free without posting bail, how can we be sure that our streets are safe?
Lifting the Zero-Bail Order
On June 10, amid a more optimistic COVID-19 situation and a shaky public safety record, California ended its statewide zero-bail order. The measures were responsible for reducing jail populations by 20,000. However, unless proper screening measures were undertaken, potentially dangerous criminals may have also been released to the public.
Despite the statewide reversal, LA County has decided to keep its zero-bail order intact, which eliminates the need for bail bonds for defendants facing pretrial within the county.
LA County's decision to maintain its zero-bail order has led to disastrous consequences for public safety. A report by the LA Police Department found that the rate of repeat defenders within LA County spiked during the state's zero-bail order period in April. One individual was arrested four times within three weeks.
A letter penned by Ventura County law enforcement officers to the California Judicial Council on May 4 noted that "serious, negative consequences" had occurred as a result of the zero-bail order.
Ultimately, over 400 individuals have been arrested due to offenses that fall under the zero-bail order. Alarmingly, however, 8.5% of these defendants have been rearrested following their release from jail. Clearly, recidivism has seen a sharp uptick since these rules were first put in place back in April.
Police report that one man was arrested 7 times between April 13 and May 2 in connection to "lower-level" crimes such as public intoxication, battery, indecent exposure, and drug charges.
The increase in crime since the introduction of zero-bail orders in California have led one California sheriff to claim that "zero bail is a fail."
As many as 12% of Bay Area suspects who were given zero-bail orders were rearrested within a two-month period. However, other areas of the state have experienced lower re-arrest levels, such as San Mateo County, which has seen a re-arrest rate of 3%. More concerningly, Santa Clara County saw a significant increase in re-arrest in the month of May, with a re-arrest rate of 9%.
Public safety advocates note that bail bonds are significantly more effective in assuring public safety and reducing recidivism compared to zero-bail bonds, which provide no incentive for potentially violent or dangerous criminals to reappear in court.
The Numbers May Be Higher
There's no disputing that crime rates and rearrests have increased since California's zero-bail order came into effect. However, re-arrest rates may be even higher than reported. This is because sheriff's offices track only those suspects who are arrested in their counties, which makes it difficult to accurately tally rearrests across county lines.
For instance, an individual bailed out in Riverside, CA but rearrested in LA County would not be reflected in either sheriff's office's re-arrest statistics.
SB 10 and Referendum 1856
California Senate Bill 10 (SB 10) authorizes a slate of sweeping reforms that have changed the way that California's pretrial release system functions. Prior to the passage of SB 10 in 2018, California's system relied upon a money-based bond system that resembled other jurisdictions within the United States.
However, SB 10 has fundamentally altered how pretrial release works in the State of California. Under the new system, persons are subject to a risk-based release. The new system assumes that the person will be released under their own recognizance with minimal non-monetary conditions to ensure the safety of the public and the defendant's appearance in court.
Opposition to California's bail reform laws have successfully campaigned to get Referendum 1856 (18-0009) on the November 2020 state ballot. If passed, the referendum will overturn the 2018 law that replaced the money bail system with an alternate system based on one's risk to public safety.
As reported by the LA Times, public opinion stands strongly against SB 10 and other initiatives aimed at reversing California's successful money bail system. To keep our streets safe and prevent an increase in recidivism, the money-based bail bond system must remain intact, SB 10 must be overturned, and LA County's disastrous zero-bail order should be rescinded.
Release ID: 88969347