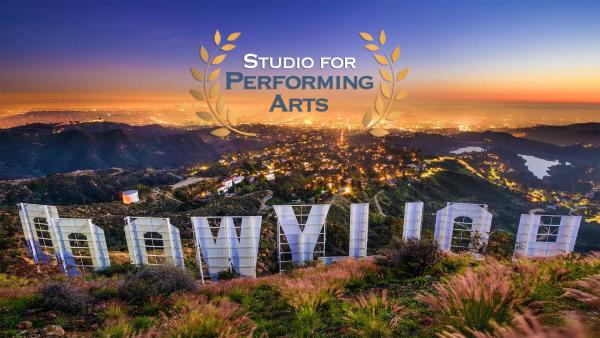 - October 6, 2021 /PressCable/ —
Studio For Performing Arts' 'LA Acting Bootcamp' will offer participants the opportunity to network with and learn from film and television industry VIPs across three action-packed days.
More details can be found at http://studioforperformingarts.com
The boot camp comes as actors across America begin to ready themselves for the pilot season, which will begin in January next year.
After a year of almost no pilots, due to the pandemic prompted industry slowdown, it is likely that networks will be shopping for more pilots than usual in the 2022 season.
To help actors capitalize on this opportunity, Studio For Performing Arts LA is giving up-and-coming actors the chance to hone their skills and develop their portfolio ahead of January. This high-intensity course will see participants attend masterclasses with established casting professionals and film directors.
In these masterclasses, students will be given rigorous training and challenges to improve their pilot season readiness. Key activities will include scene study and acting coaching, cold reading intensives, business lectures, to name a few.
The boot camp will culminate with a commercial and theatrical agent showcase where actors will have the opportunity to meet and perform for some of Los Angeles' top agencies.
Only 18 actors will be selected for this exclusive event and it is imperative that applicants have a working reel or portfolio to include with their submission.
Alternatively, for those out-of-town actors whose schedules or responsibilities don't allow them to travel to Los Angeles, Studio For Performing Arts LA is also offering an online boot camp.
The online course will cover the same ground and offer actors the same excellent networking, career-advancing and growth opportunities.
"LA Acting Bootcamp" is created by award-winning Actor-Director, Walid Chaya, who has recently been seen on television in 'Madam Secretary' for CBS, 'Blacklist: Redemption' for NBC and 'The Looming Tower' for Hulu. He is a member of SAG-AFTRA and the Stage Directors Choreographer Society.
He brings his passion for both the screen and for supporting his fellow actors together in his role as the head of Studio For Performing Arts LA.
A spokesperson for the studio said, "Are you ready to level up with our pre-pilot season program? Over three days you will meet and train with leading casting pros, agents and industry experts and strengthen your community with like-minded actors."
More information is available at http://studioforperformingarts.com
Release ID: 89048173