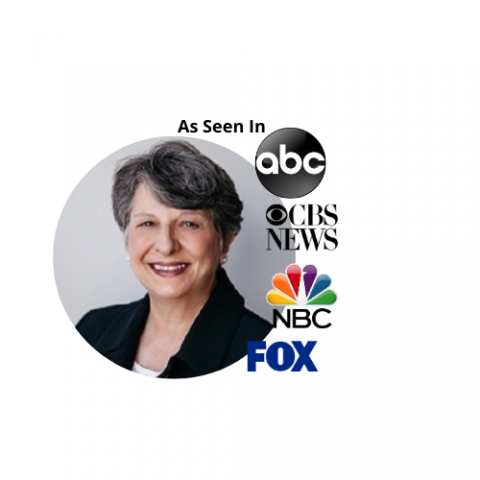 - January 30, 2020 /NewsNetwork/ —
Boston, MA January 30, 2020
Local Business and Professional Experts is an organization that recognizes and honors the accomplishments that business owners, businesses, industry leaders and professionals contribute and demonstrate within their respective industries. Their influence and contributions also tend to greatly benefit the public sector and their community. The professionals, individuals and/or businesses that are selected have established themselves as experts and authorities within their respective disciplines and have demonstrated a high degree of proficiency and expertise.
It is our honor and privilege to recognize Lorelei Kolegue as a leading Local Business and Professional Expert for her work in the finance and real estate industries. Lorelei recently sold her 30-year-old accounting firm which provided accounting services to businesses who did not need full time accounting staff, thus reducing the client's overhead costs. She is also a seasoned real estate investor and is the managing member of Crown Hall Group LLC, a real estate investment firm. Lorelei is also a Massachusetts licensed Realtor with eXp Realty LLC with over 10 years of experience in the real estate industry.
Lorelei is putting together a real estate investment syndication fund that will focus on purchasing profit generating multifamily & commercial real estate properties in the southeastern part of the US. If you are interested in learning more about investments and about how real estate syndication works, get in touch with her to be put on her mailing list. She enjoys educating others and sharing information about the value of investing in real estate.
Lorelei Kolegue has recently been quoted saying:
"Since most investors seek cash flow and tax benefits when deciding to invest in a passive real estate property syndication, they need to understand all the risks associated with this potential investment before making their decision. Probably the first consideration to be made is that you must like and trust the parties you will be investing with as you will be entering into usually a long-term relationship that may be difficult to extricate from before the project is ready for resale or refinancing. Other considerations include syndicate's track record, project duration and exit strategy, profit allocations, property management, investor relationships, asset management communication and references. Usually capital preservation and stability are essential for most investors as real estate syndications are investments without any guarantees. Sound investing requires real estate syndication projects be analyzed for profitability or failure that meet both your goal and risk tolerance level before deciding to invest in the project. Ample time required to complete your in-depth due diligence to research and vet the deal, the sponsors and the markets is critical to the decision to invest in a passive real estate syndication deal along with all your questions being answered to your complete satisfaction. Analysis includes the review and understanding of the private placement memorandum, operating agreement, subscription agreement, investors' qualification questionnaire, marketing materials, SEC compliance and other documents that assist investors' due diligence process, so the deal meets their goal and risk tolerance level. Once this analysis has been completed to the investors' satisfaction, the decision to invest or not is ready to be made."
You can reach Lorelei Kolegue via her website at https://crownhgllc.com or via her LinkedIn profile at https://www.linkedin.com/in/lorelei-kolegue/. You can also call her office at (781) 760-6152.
Local Business and Professional Experts recognizes those individuals, professionals and businesses that have made contributions within their respective industries that sets them apart from their peers. We are pleased to recognize Lorelei Kolegue for her work in the accounting industry and for her work in the real estate industry as an investor and real estate syndicator focusing on growing wealth via investments in real estate. It is our honor to recognize those business owners and professionals for the contributions that they make within their respective industries, which have helped make a difference and has positively affected and improved the lives of others.
If you know of someone who is a candidate to be recognized by our organization, you can submit their name and contact information to us at http://www.LocalBusinessAndProfessionalExperts.com We strive to recognize those individuals and businesses that are working to make our world a better place. They have exhibited the knowledge, dedication and hard work that it takes to become recognized as a leading professional within their industry.
Being recognized as a Local Business and Professional Expert is an honor bestowed upon those that have shown a high level of achievement within their industry and are outstanding role models and high achievers.
Release ID: 88944274