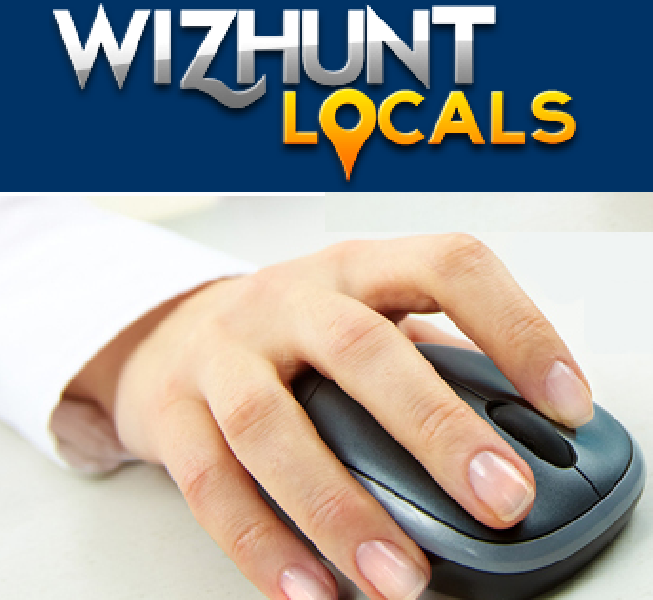 - July 27, 2014 /MarketersMEDIA/ —
USA – , /PressCable/ — Look No Further Than Wizhunt Locals for Innovative Local Advertising, Deals and Coupons. Wizhunt Locals is a new website for people searching for deals, discounts, coupons and local advertising. Finding great deals is easy for both customers and businesses on Wizhunt Locals.

The website is quite easy for customers to use. Select the state and city of interest, and then click the WizIT button. A list of deals appears for the customer to select from. Find a deal and click the WizIT button to reveal a QR code. Take these QR codes to the local business and redeem the offer. Calling up the QR code on a Smartphone works as just as well as pulling it up on a PC. Wizhunt has several options for business looking to advertise. Businesses can even select advertising packages that can also send customers to a website with a promotion code for special deals. No financial information is required by the Wizhunt Locals website in order to find local deals or coupons. Credit information is safe, and since the credit is not used on the site, there is no waiting for refunds to process.

For businesses, Scott Hunt tells us, "Most deal sites pocket 30 to 50% of each customer's purchase. This massive percentage can increase the cost to the consumer for the specific deal and negatively impacts local advertising business." If you are wondering how this is done, consider that Wizhunt does not charge businesses a percentage of sales revenue, nor does it charge customers fees to use the site. Unlike other deal and coupon sites, Wizhunt does not pocket a percentage of each customer purchase. No refunds are involved so no money is lost when processing refunds. Simply by joining Wizhunt Locals, a business can purchase an advertising package on the website, and it will literally cost only pennies per deal to advertise.

Scott Hunt states, "Wizhunt Locals will track analytics, social media exposure, and consumer favorability per advertisement." Customers who 'Like' a business are prompted to share their selection with social media outlets in an effort to maximize a businesses' exposure. Consider how far reaching positive social media comments can take a local business, and consider that every time someone shares a deal with social media from Wizhunt, their viewers are provided a direct link to the specific deal. Consider that the average number of friends within a Facebook network alone is around 303 people, and the majority of friends generally share the same interests and consumer demographics. Now consider the positive exponential results when providing all of these individuals a direct link to a deal or coupon. Analytics are presented in a simple dashboard in the merchant center and allow a business to track an advertisements, consumer favorability and social media exposure.

With Wizhunt Locals there are no hidden fees for customers or for businesses, and there is no fee to join. When a business is selecting an advertising package, it purchases a set number of deals based on the number of the deals the advertising business is expecting to sale. One options that Wizhunt has implemented is that all advertising packages run by default for 365 days and will either expire when there are no longer any deals available and/or after 365 days has passed. In addition to the no hidden fees, advertising for pennies per-deal, tracking analytics and advertising for up to 365 days, businesses can edit their advertisement for their remaining deals at no additional cost. Businesses can run more than one offer at a time on the website to maximize effectiveness, can share their Wizhunt deals with social media outlets, and can include the URL's in email marketing campaigns. Customization and editing of advertisements is quick and easy and can usually completed within minutes.

At Wizhunt Locals everyone wins. To check out local deals, coupons and advertising for virtually pennies go to http://www.wizhuntlocals.com. Real deals made fast, safe, and simple.
Contact Info:
Name: Scott Hunt
Organization: Wizhunt Locals, Inc.
Website: http://www.wizhuntlocals.com
Phone: 325-895-1656
Release ID: 56415