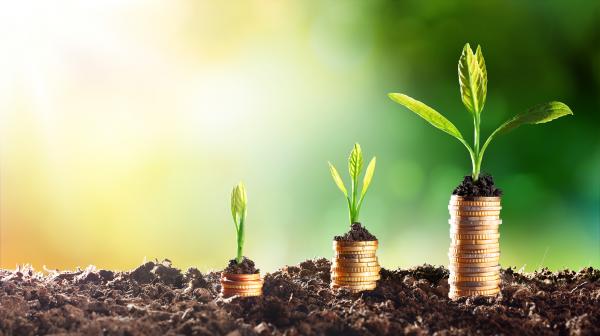 - September 26, 2018 /PressCable/ —
With over three decades of experience in the accounting and finance world, you would expect Better Accounting CEO James A Yostrum's personality to be a bit dry, but audiences are finding the opposite true as they hear his optimistic and charismatic take on bettering their financial futures. He has a passion for taking the mystery out of finances by helping his clients understand and reach their own profitability goals through breaking down the numbers, into visibly understandable models.
He is currently preparing a presentation for the Magnify Your Wealth Summit 2018 presented by the Laughlin Group in San Diego on October 4-6, 2018. Registration is limited to 100 attendees and has a money-back-guarantee that following the precepts taught in the seminar will boost their financial standing. Attendees have the opportunity to schedule one-on-one consultations with presenters, and Yostrum is always a popular choice.
Yostrum's goal with this summit is to help the individual "Look beyond counting your wealth to grow your wealth." With the key success factor in managing their businesses finances being paying attention to their costs, finding their break-even-point, and getting financial help beyond a "bean counter." He emphasizes that accounting is more than just historical bookkeeping, accurate and transparent financials allow for increased forecast accuracy. He encourages working with a financial professional that doesn't just talk accounting but is fluent in business, so they can help advise and protect your company.
"You need someone who understands not only your business but who understands business. It is not just a financial exercise but a lifestyle exercise that leads to best business practices and for growing your wealth." Yosturm declared. He advocates the need for startups and small businesses to find someone who "speaks entrepreneur." And Yostrum speaks entrepreneur. Fluently.
Yostrum is the CEO of Better Accounting, a full-service accounting and financial advisory firm that understands that many businesses do not have the resources to c tackle financial procedures consistently. Better Accounting works with their clients to outsource the best consultants for the client's needs. Their network of professionals can help on a part-time or project bases to assist the client with accurate financial visibility, comprehensive tax strategies, and business planning.
In Yostrum's upcoming presentation, he offers advice on five smart decisions small businesses need to make to win. "What people struggle with most is understanding what their financials are telling them and how to organize them in the first place." he continued, "There are things you can do to make it all less intimidating." Yostrum finds tax strategy a current concern for many business owners, particularly when it comes to recent changes in the code with the Tax Cuts and Jobs Act. He aims to explain these changes from personal exemptions to corporate tax rates and offer some tools to manage them.
Slots are still open to register for the "Magnify Your Wealth Summit" at www.growin2018.com. This one-of-a-kind conference cost $699 and includes thousands of dollars worth of bonus material. The one-on-one appointments with the charismatic Yostrum are expected to fill up quickly, so register and schedule soon.
Release ID: 411130