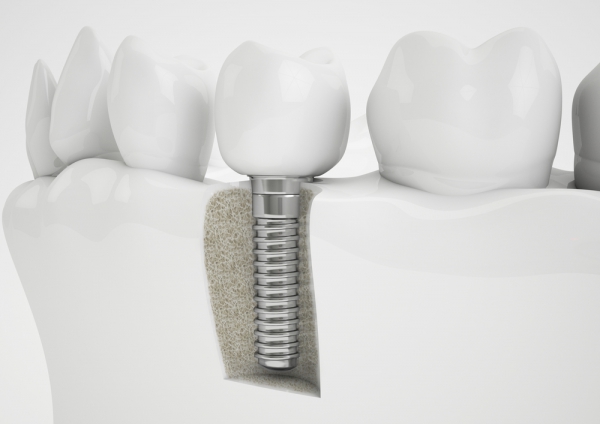 - November 28, 2017 /PressCable/ —
For those in the Longview area in need of either dentures or dental implants, one will be happy to know that Longview's top dentist, Dr. Edward Hobbs is now offering a FREE second opinion and examination to determine which is the best option.
Dr. Hobbs and his staff at DentaCare Dental Group specialize in General Dentistry, Dental Implants and Dentures. With his highly trained staff one can be sure to have their specific case, circumstances, lifestyle and needs discussed so that they can be certain of their choice.
Dental implants are definitely becoming more popular as techniques advance. Dentures are no longer the only option for those people who are missing several teeth. In the past, it was a no brainer… If one was missing one or two teeth, implants were the way to go. But with the advancements in technology if one has healthy gums and a healthy jaw and are missing several teeth, implants are now an option as well.
Not only is Dr. Hobbs offering a FREE second opinion for those looking into possibly needing dentures or dental implants, but he is now offering, as well, a complimentary examination and X-Rays for any new patients going to his office. Additionally, new patients can receive a dental cleaning for only $69.
Dr. Hobbs and his staff at DentaCare Dental Group are working hard to bring quality care and service to the people of Longview Texas. By keeping up-to-date on the technological advancements in the dentistry field DentaCare Dental sets the bar high for dentists in the area. Their office utilizes some of the finest instruments available such as:
CT Scans to capture 3D scans of patient's teeth. Digital X-Rays vs traditional X-Rays to reduce the amount of radiation and ensure the best possible image of one's teeth is captured. Laser dentistry which can sometimes eliminate the need for certain tools, sutures or anesthesia. With laser dentistry, one can treat the area with greater accuracy and decrease the risk of infections. Intra-oral camera which takes pictures of the mouth to show patients the results and helps explain findings so that the patient can see what the dentist is seeing. If one is in need of dental implants or has been told that dentures are possibly in the future and would like a second opinion contact their office today 903-758-5921 or visit their website at: dentacaredentalgroup.com. Ask them about their Free Second Opinion and Examination for Dentures or Implants Offer.
Release ID: 269741