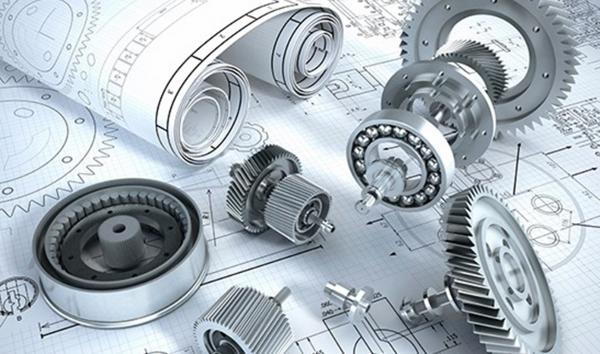 - November 5, 2020 /NewsNetwork/ —
Gear Techtronics a custom mechanical engineering company based in Long Island, New York announced an updated range of mechanical component manufacturing services for clients in automation and other industries. The company offers a wide range of precision gears , sprockets, bearings, shafts, bevels, spacers and a wide range of motion components.
More details can be found at http//gear-techtron.com
The latest announcement aims to provide a flexible, efficient and affordable option for any industrial company interested in durable standard and custom mechanical components for a variety of automated projects.
Gear Techtronics can supply a variety of standard mechanical components. Clients can contact the Long Island based company for precision gears including spur gears, worm gears, bevels, anti-backlash gears and many others.
The company specializes in AGMA 10 and 12 gears.
A range of sprockets and pulleys are also available, including geared and grooved pulleys and many others.
The company offers many other mechanical components such as fasteners, shafts, spacers, and shoulder screws.
The complete Gear Techtronics catalog of over 45,000 standard mechanical components can be found at http//www.gear-techtron.com/pages/catalog.html
All Products are selected based on an extensive list of criteria to ensure high standards of precision, quality and durability.
Using CNC turning, boring and milling. Gear Techtronics can also create high-quality components based on the unique requirements of each client. The computer controlled design and manufacture ensures that the clients specifications are fully met, with expert technicians supervising the process to guarantee optimal functioning.
The company serves clients in industries including robotics, aerospace, marine equipment, semiconductors, instrumentation, optical, packaging, hi-tech and many others.
With the latest announcement, Gear Techtronics continues to expand its range of high-quality custom machining and mechanical engineering solutions.
A spokesperson for the company said: "We are a precision mechanical component manufacturer of catalog spur gears, worm gears, bevel gears, anti-backlash gears, pinion shaft gears, sprockets, bearings, shafts and fasteners. We're a direct competitor to other leading brands such as WM Berg, SDP/SI, PIC Design. Our Company offers a wide range of 45,000 catalog mechanical components servicing clients in a variety of high tec industries. We have one of the largest inventory of mechanical components within the industry.
Interested parties can find more information on the complete range of Gear Techtronics services and products by visiting the above-mentioned websites.
Release ID: 88984320