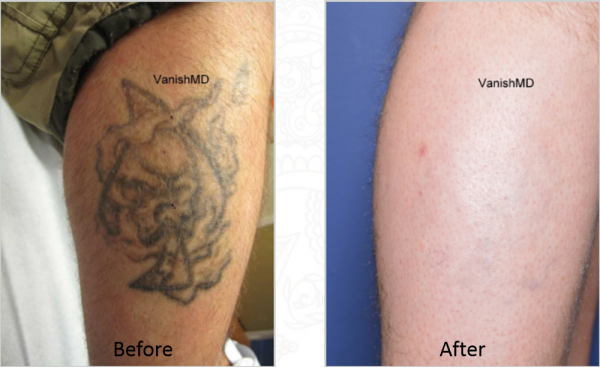 - November 17, 2017 /PressCable/ —
VanishMD has announced the publication of a new report on laser tattoo removal. VanishMD is a professional medical office offering laser tattoo removal to the Long Island and Tri-State area.
For more information please visit the website here: http://islandlaser.com/about-vanishmd.
VanishMD is a professional medical office that is part of Island Medical Laser, a leader in the MedSPa industry on Long Island. They have been providing expert aesthetic medical treatments, laser surgeries and laser treatments to the Long Island and Tri-State area for over 15 years. The VanishMD office uses the Cutera Enlighten Laser, which is the most advanced laser that has been developed for tattoo removal. Some of their tattoo removal work in can be seen in action here: https://youtube.com/embed/0bYOvTcU9IE.
The laser experts have published a new report titled "10 Key Points to Getting Laser Tattoo Removal". This new report helps patients considering laser tattoo removal to understand the process, manage expectations and to ask the right questions of their laser practitioner before deciding if the treatment is right for them.
They start off by explaining that it is important to set expectations, as no tattoo removal is guaranteed and that multiple treatments are required. The number of sessions required is determined by the tattoo and the downtime needed between laser sessions, meaning that it can take longer than expected. Other factors to consider when it comes to effectiveness of removal is the location of the tattoo and whether the tattoo was carried out by a professional or an amateur tattoo artist.
The report recommends that people educate themselves on the different types of laser options available for tattoo removal, and depending on the tattoo's colors, a mix of different types of laser treatments might be the best solution. It also states that people should be aware of the after effects of laser removal and potential side effects such as pigmentation issues and scarring.
The report finishes by explaining that laser tattoo removal is generally safe when carried out by a medical expert. It is stated that the person wishing to have their tattoo removed shouldn't be afraid to ask questions about expectations, side effects and risks during their consultation. They should also ask to see before and after pictures of previous clients that had similar styles of tattoo.
Those wishing to find out more can read the report here: http://islandlaser.com/about-vanishmd.
Release ID: 265998