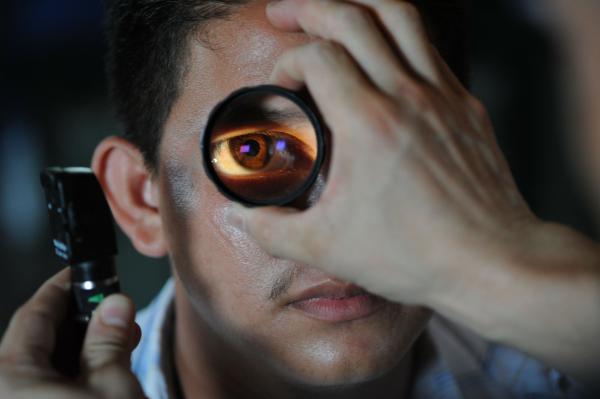 - December 11, 2020 /NewsNetwork/ —
Forsight Vision have announced that they offer the diagnosis and treatment of dry eyes at their dry eye center. The Long Grove, IL based practice provides comprehensive vision care to their patients.
For more information, please visit the website here: https://www.forsightvisioncare.com/dry-eye-optometrist
Forsight Vision Care is a full service optometrist serving Long Grove and the surrounding Midwest areas of Arlington Heights, Buffalo Grove, Deer Park, Hawthorn Woods, Kildeer, Lake Zurich, Lincolnshire, Mundelein, Palatine, Riverwoods, and Vernon Hills. The eye specialists provide a wide range of treatments and specialize in treating dry eye.
The optometrists explain that people use their eyes for everything and shouldn't ignore symptoms that could signal chronic dry eye or dry eye syndrome. The most common symptoms include itchy eyes, irritated or painful eyes, a feeling of grittiness, burning or redness, light sensitivity, eye tension and discomfort wearing contact lenses.
Chronic dry eyes can be made worse by certain activities and risk factors such as spending long periods reading books, watching television, looking at computer screens, driving, having allergies, hormonal medicine, stress and being over 50. Forsight Vision Care can offer advice on how to lessen the effects.
With up to 90% of computer users suffering from dry eyes, they state that it is one of the most common eye problems and can be treated by the eye practice. They advise that if left untreated, dry eye syndrome can lead to corneal scarring and permanently affect vision.
Treatments offered by the Long Grove eye clinic includes Lipiflow, Blephex, Amniotic Disks- Prokera, InflammaDry, Oculus Keratograpgh with Meibography and special contact lenses for dry eyes. The dry eye center custom fit their specialist scleral contacts to ease the discomfort of ordinary lenses.
Those wishing to find out more about the Forsight Vision Care dry eye center and services can visit the website on the link provided above. They can also be contacted at: (847) 955-9393.
Release ID: 88989387