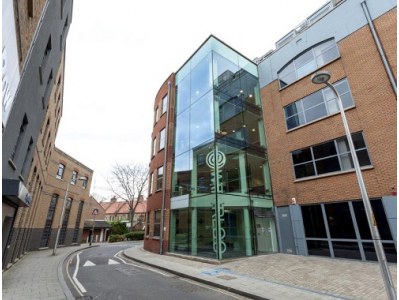 - May 12, 2017 /PressCable/ —
London Office Space, a leading London office space provider, today announced their predictions for the London office market for 2017
"According to recent research data, 2017 is expected to be a good year for the London office rental market, despite the much-disputed effects of the EU referendum and other political developments in Europe and the US" said London Office Space spokesperson Katherine Aird.
London is expected to witness a widening in the number of alternatives to traditional office space, such as co-working spaces. Flexibility is also evident in lease terms, which may become shorter and include tenant-only break clauses. Certain business sectors are expected to become major players in the occupier market this year. Technology, science, and creative start-ups are now behind important real estate transactions. There will also be the impact of the increase in business rates that will come into effect in April 2017, although not all London office sub-markets will be affected equally.
"The London office rental market ended 2016 on a generally positive note and overall the market is currently characterised by low vacancy rates and a strong appetite coming from overseas investors," continued Katherine Aird. " Across the city, both absorption and take-up rates are below the decade's average, availability rates for office properties across the city are up, and rental values remain stable.
With regards to the occupier profile, the technology sector has shown its commitment to making London their office base, and large multinationals like Apple, Facebook, and Google have already announced that they will expand their London-based office workforce. Last but not least, observers should be aware of the increasing demand coming from creative and tech-related startups, and from other sectors that are expected to emerge into key London office occupiers, namely robotics, artificial intelligence, FinTech, and R&D.
"During 2017, expect to see a consolidation of demand for shared office space that suits easy-in easy-out requirements ", concluded Katherine Aird, "with demand for co-working and shared office arrangements expected to grow significantly in Aldwych, Southwark and Tower Hill.
Click here to read the full report.
Release ID: 169211