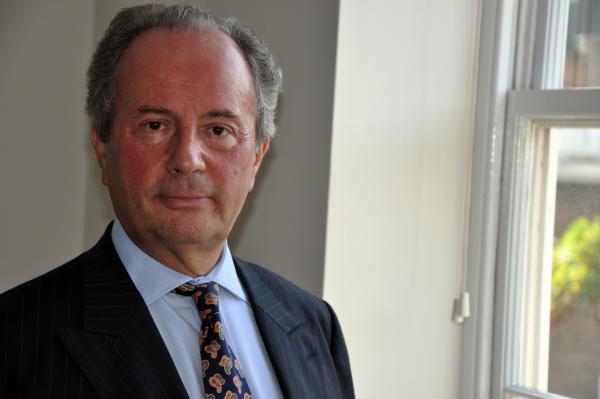 - August 26, 2018 /PressCable/ —
London-based, UK criminal defence barrister Howard Godfrey QC has just announced his specialist legal practice involving all aspects of financial crime-related defence service. This top-rated trial advocate provides expert legal advice and court room defence based a heavy emphasis of pre-trial preparation together with his vast experience of tax and financial fraud law.
More information about Howard Godfrey QC is available at https://www.bestcrimebarrister.co.uk
With the Global Economic Crime Survey 2018 reporting a growing perceived threat of economic crime (nearly half of companies contacted in the survey reporting to have been victims of financially-related crime in the last two years), it is clearly a growing issue – not just for commercial organisations but for government bodies too. However, Mr Godfrey believes that the resulting increase of financial transaction examination resulting in a rise in financial and fraud-relatated criminal accusations compromise the rights of individuals under the law.
Howard Godfrey QC provides his legal advice based on four decades of experience in criminal law. This financial crime defence barrister, London-based but with a national reach, focuses on the full gamut of financial crime – including cheating the revenue, VAT frauds including carousel and missing trader fraud (MTIC), stamp duty evasion fraud, construction industry scheme fraud (CIS), tax saving scheme fraud and boiler room fraud – as well as false accounting, insider trading and insolvency & liquidation frauds.
He has also successfully defended clients involved in complex multi-million-pound cases including excise duty fraud and conspiracy to defraud, as well as drug stings, and accountancy tax fraud. Clients in many cases have received full discharges, acquittals, or suspended sentences in both first trials and on appeal.
Also an accomplished and sought-after defence barrister for none-financial fraud cases like murder and manslaughter, as well as representing clients at disciplinary tribunals who are under threat from their professional bodies, Godfrey Howard QC continues to be one of the top go-to crime defence barrister lawyers in the country.
Because this QC has achieved outstanding results in such a wide range of cases and across such a wide range of sectors, including law enforcement, civil aviation, sports, medicine, healthcare, accountancy and pharmaceuticals, he is able to bring his tried-and-tested expertise and breadth of experience seasoned over many years to the ever-changing world of contemporary criminal law.
According to a spokesperson for Howard Godfrey QC, "The proliferation of financial crime and the close scrutiny of financial and accounting transactions has the unfortunate side effect of individuals being robbed of their rights under the law, suffering wrongful convictions, or unreasonably harsh sentences". Howard Godfrey's focus is to prepare a strong defence that ensures that clients receive justice and respect for their rights.
Howard Godfrey QC legal practice spans over 40 years in London and across the country. A native of the city, Godfrey studied law at the LSE and taught law at London University and at the University of Canterbury in New Zealand. More information is available at the URL above.
Release ID: 398131