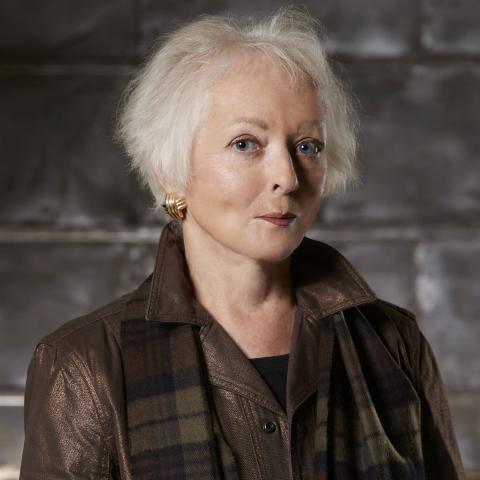 - August 28, 2018 /PressCable/ —
At an age when others have long been retired from active life, Kathleen B. Pellegrino is starting a new career writing a Mystery fiction series, under author name K. B. Pellegrino.
From a young age, her father instilled self confidence in her. She quotes her father telling her at age 8, when she had what seemed like an impossible school assignment to write a poem: "Why, you are Kathleen, you can do anything! As long as you really want to do it." She wrote the poem.
"Now, I never think about whether I can do something or not. I just do it", says Kathleen.
"I hope the interest in my new endeavor doesn't end with the story of me starting my 7th career, but will be fueled to go on for readers of my Mystery trilogy, EVIL EXISTS IN WEST SIDE, in developing a love of the story, the plot and of my writing."
"My love affair with plots, murder, mystery, spies and, in general, with crime novels began at an early age", explains Kathleen, "when I would raid my father's suitcase after his return from each of his frequent business trips. And I read and read – probably have read 2,000 crime novels since then."
"I have always written but alas only to the narrow constraints of business and law; certainly often much more long winded and with far less interesting turns of events."
Before starting her 7th career writing fiction, Kathleen, a local, long-time resident of Springfield, MA, has already had 6 other, and very diverse, careers serving the local community. Among others, Mrs. Pellegrino has served as a Police Commissioner on the Springfield Police Commission, a ward political party leader, 20 years in an earned professorship at Westfield State University and as Chairperson of the Department of Economics and Management. Kathleen has also been involved in rehabbing historic residential and commercial buildings as a Licensed Construction Supervisor, ran a solo practice in taxation as a CPA, and acted as an Executive Director of the Springfield Parking Authority.
Her education and degrees are equally impressive: an education at Boston University as an engineer and later an MBA from Western New England College; licenses as a Certified Public Accountant (CPA), a Massachusetts Construction Supervisor and Massachusetts Justice of the Peace.
But most importantly, it's her "love of being a Springfield storyteller" that explains her motivation for writing fiction.
"I write now from those experiences", says K. B. Pellegrino. "I write from the love of plot – of people and their ways -of life – of philosophy – about crime -about the sociopath/psychopath."
Her first book of the trilogy, Sunnyside Road – Paradise Dissembling, has been released July 26 by LifeRich Publishing, and is now available at major online book retailers.
The story is centered around beautiful Sunnyside Road, a toney paradise neighborhood in West Side, a small (fictitious) city in Western Massachusetts, where a sociopathic serial killer silently walks, avoiding detection. Captain Rudy Beauregard of the Major Crimes Unit, teams up with defense attorney Norberto Cull, challenged to solve the "why" of these crimes as they pound the pavement and follow the comings and goings of the entire neighbourhood, in search of the "who".
Interested readers can get a taste of K. B. Pellegrino's first book and writing by downloading a Free Chapter of Sunnyside Road on her website, at KBPellegrino.com/Sunnyside-Road/FreeChapter.
The second book in the trilogy is only weeks from being published.
To learn more about K. B. Pellegrino or her books, interested parties can visit her website at www.KBPellegrino.com, or connect on her Facebook page at Facebook.com/KBPellegrino.
Release ID: 398025