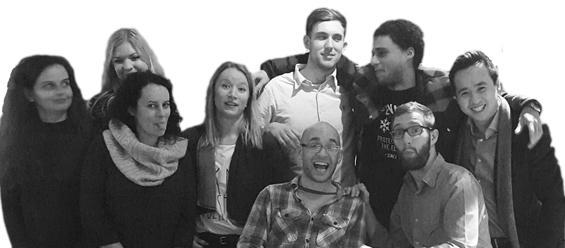 - April 28, 2020 /PressCable/ —
It's definitely uncertain times, for businesses and individuals alike. Nobody can say with absolute conviction that things will get better soon. There's no silver-lining on the horizon just yet and sadly, it's not just people that are losing their lives.
Businesses accross the globe are facing tough times, customers are fleeting even the most trusted of brands and getting them back might prove to be difficult unless you take action today.
Many high-street and common brands already have more stability than most, with firm e-commerce solutions and a massive footholding in the online market – it's safe to say the bigger brands will survive these coming months, but what about the little guys? The greengrocers', the butchers, florists, hairdressers, local cafes are all going to struggle to stay put.
The UK government has put in place measures to help smaller and larger businesses alike to keep afloat, offering help towards paying workers and more. However this is just simply not enough for some people, whos income streams may have effectively been cut in half from this situation.
Local SEO agency, Geeky Tech have come up with a plan to help businesses of all shapes and sizes, fit their way into the online marketing world. Whether you are a recent start-up or a massive multi-national corporation, they have a solution to fit all. The dual-stream targeted traffic accelerator is a new service set-out to give you the foothold you need with Google, getting your name out there and above your competitors as fast as possible. Geeky Tech are offering a very impressive 7-day turnover for their service, in a dumbed-down version of their long-term services.
First, they use a suite of the latest search marketing tools to find what products and services specific audiences are actively searching for right now, followed by setting up a new traffic funnel that laser-targets the most relevant web audiences to bring the right visitors to your website. Effecitvely super-charging your new online-stance to get ahead of your competition.
With numerous case-studies, this new service is definitely tried-and-tested, and can be the difference between your business surviving or not.
To find out more about this service and what else Geeky Tech has to offer for your business, see here: Duel Stream Targeted Traffic Accelerator
Release ID: 88955451