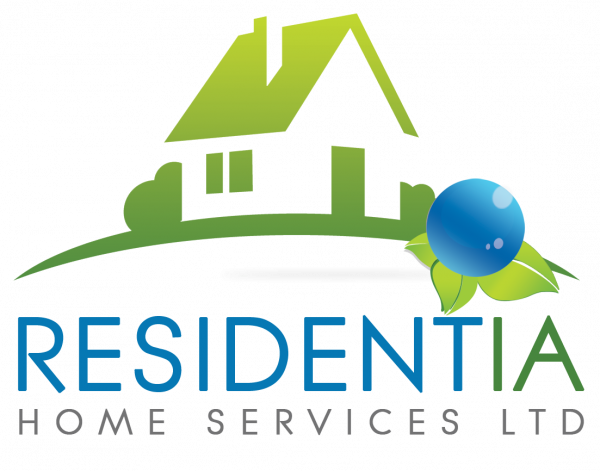 - June 26, 2018 /PressCable/ —
It's the age old problem. Not only is it very difficult to find trusted tradespeople for those household chores, when finally uncovered, reliability and quality of work becomes the next big issue. Of course, the task of filtering the good from the not-so-good should be so much easier with the internet to hand, but is it?
In recent local tests, when searching Google for Window Cleaners, only 1 out of 10 answered their phone or bothered to return the missed call. When searching again for gardeners, the same thing happened, with the one who did answer, failing to turn up for their appointment.
It should be easier than this, and luckily for the people of Lincoln, it very soon will be.
Introducing Residentia Home Services.
For the first time (possibly ever), Residentia Home Services are bringing all those household chores under one roof. No more searching for one specialist after the next.
– No more multiple services to manage;
– No more having to keep cash in hand to pay the Window Cleaner;
– No more crazy quotations for one hours work;
– No more crazy contracts that keep your wheeli bin cleaner than your carpet;
– Just one simple subscription to cover it all.
So What is Residentia Home Services?
Residentia sets new benchmarks for others to follow. By bringing together all your household chores under one roof, there is just one point of contact, no matter whether the grass needs cutting, the carpet needs cleaning, the driveway needs de-weeding, the gutters need clearing, or the entire house needs a make-over before being passed to another tenant or owner.
By taking out a monthly low-cost subscription, credits can be assigned to any household chore. The monthly credits can be used for house cleaning services, gardening or window cleaning. They can also be saved up for those bigger tasks, such as the Springtime driveway clean-up, the Autumn gutter clearing, or even a one-off handy repair task.
If the credits are used up before the work is done, then it's no problem to top up, or even just buy credits as or when needed.
Why Operate Through a Credits System?
It's not the only way to go, but it is the most cost effective and easy to manage.
By assigning a specific amount to chores, it is so much easier to manage household finances. It is also a way of saving a little each month for those bigger tasks, that often don't get done because of the higher ticket price.
Don't forget – pre-paid credits never expire, but are almost always a much more cost effective way to buy, with savings of 10-20% on single credit purchases.
How Flexible is the Residentia Home Services Subscription?
There are no limitations in any way to the subscription plans. The budget is set to suit each individual. It can be cancelled at any time, and the credits never expire.
The credits can be assigned to any task whatsoever, whenever that task is needed.
The flexible booking means that those wasteful monthly window cleanings or bi-weekly wheelie bin cleaning are a thing of the past.
After all, why be tied into a commitment that delivers double the actual need?
Are There Any Guarantees?
This is the absolute beauty of the Residentia Home Services assurance.
Every person who ever delivers a service will be fully trained in the job they are doing, and in the way they are with their customers.
Each team member is vetted to ensure their integrity and your security.
Then, if anything fails to please, Residentia promise to return to the work to make sure it is right, return those credits to the account holder, or refund in full the last payment made into the account.
How are Appointments Made?
Very soon, it will be all managed in a simple to use app.
For the early stages though, while the systems are tested and optimised, services can be booked online at https://residentia.co or by SMS message.
No matter where the service is requested, there is just one point of contact. Just say what service is needed, when it is needed, and where it is needed, and let the magic happen.
– Each booking will be confirmed by text message.
– On the morning of that service appointment, another text will confirm the time and the name of the agent visiting.
– After the work has been completed, another text message will confirm this completion and ask for any feedback.
What Area Does Residentia Home Services Cover?
For the initial launch, Residentia Home Services will be covering the Lincoln area. This will extend to Gainsborough, Market Rasen, Wragby, Branston, Dunston and Newark.
These service areas will extend out towards other county and national areas over the coming months, along with many employment and franchise opportunities growing as we go.
Final Words From the CEO
Tony Grant, CEO of Residentia Home Services stated
"After moving home twice within a year, I suddenly realised how virtually impossible it was to get all of the necessary home services in place easily and reliably. I thought that in these times of online buying, it really shouldn't be that difficult. When no commonsense option was found, I thought it was about time to change the landscape and bring commonsense to every household."
Test the Residentia difference Today and help welcome a new service to Lincoln.
Release ID: 364568