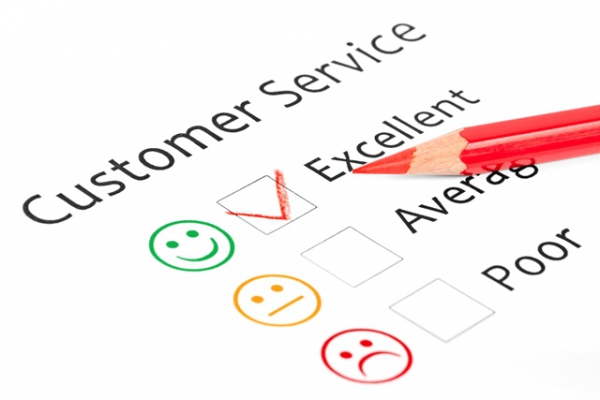 - September 13, 2016 /PressCable/ —
A new study done by W.J. Powell Co, which was reported in the book, "Striving for Excellence in Customer Service," show that 68 percent of customers who quit doing business with a company do so because they became unhappy with an employee of that business. Another study conducted by the Research Institute of America says that 96 percent of those unhappy customers will never tell the business owner why there are taking their business elsewhere. But, they will tell at least nine other people, according to researchers.
"Local business people are impacted by the numbers in this study much more than online businesses," says a spokesman from FindUsLocal, a local business directory that uses GEO technology to match visitors with local businesses in their area. "The study proves that local business owners have to strive for the best customer service experience they can offer in order to retain their customers."
And what many people don't know is that if a business can retain its existing customers, it will help reduce advertising costs. "The statistics show that it costs about six times more to get new customers than it does to retain existing ones," says the expert. "So instead of constantly trying to reach new customers, local businesses would be smart to put their efforts and money into retaining the customers they already have."
The study also shows that when asked, unhappy customers are more than willing to explain why they're not satisfied. But the majority of business owners don't ask, and then wonder why their customers don't continue to do business with them.
"It's as simple as asking," says the spokesman. "And this can be done in many ways. Owners can make a phone call to customers they haven't seen in a while, display a large suggestion box in a high traffic area, or simply ask customers how their experience was as they're checking out or leaving the store," he says.
Other experts agree that asking customers about their experience is key, but there is another part of the equation equally as important. "The biggest problem that I see is that business owners do all they can to bring local business to their stores, such as listing their companies in a local business directory, asking for referrals, and running local ads, but then when a customer complaint or suggestion comes in, they just ignore it."
It seems that asking for feedback isn't enough—local business owners also have to listen to that feedback and implement the changes customers are asking for.
About FindUsLocal: FindUsLocal uses geolocation technology in visitor's browsers to construct a home page focused on their city, town or community. Right there on the front page, they'll find local weather, sports results for their favorite teams, and announcements of the top musical acts and events coming to their city. Smart business owners list their businesses on the site to be seen by those who are specifically looking for businesses in their local area.
Release ID: 132292