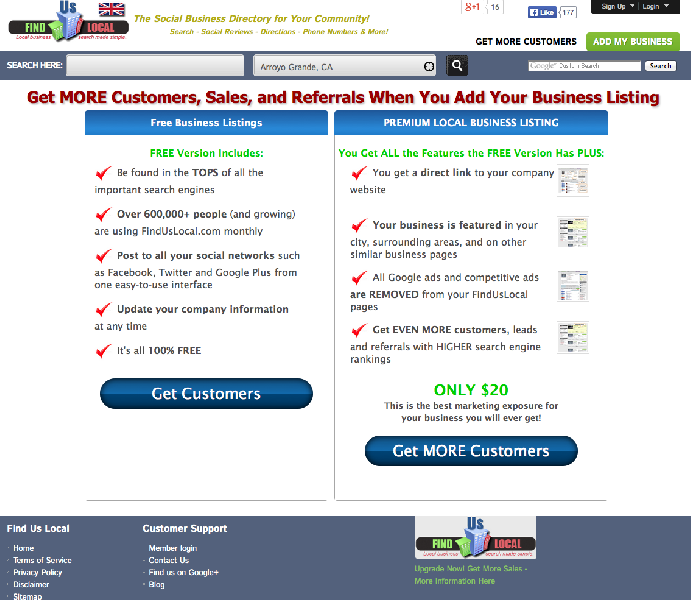 - February 25, 2015 /PressCable/ —
Small and medium businesses should focus on hyperlocal marketing, including making use of online local business directories, say the SMB experts at American Express Open Forum. The trend toward hyperlocal online marketing began a few years ago and continues to gain momentum as technology evolves to deliver geographically targeted search results to general search queries.
A recent article about online marketing strategies notes that Google and other major search engines use geographic signals to deliver extremely local results to search engine queries. SMB owners should list their businesses with local business directories as part of an overall marketing strategy to rank higher on search engine pages because the major search engines now include links from local business directories in their ranking signals for search results. In simple terms, when a small business is listed in a town or neighborhood business directory, Google and Bing are more likely to recognize it as a nearby business when someone searches for a product or service either on a desktop or on a mobile device, thus ranking the listing higher on the page of search results.
Online business directory website FindUsLocal.com notes that a directory listing can carry far more benefits than just higher rankings in search engine results. Business owners who "claim" their profiles on local business directories also reap the benefit of controlling the information that reaches potential customers. A recent survey found that more than half of all businesses listings in online business directories provide erroneous information, such as outdated telephone numbers or business hours. Those errors can lead to lost business and lost revenue. Correcting them ensures that potential customers find the right information, not only on the directory website, but in other online searches.
FindUsLocal.com directory uses geolocation services to deliver local content to users no matter where they happen to be. The unique content delivery model encourages engagement between the local business community and potential customers by delivering relevant local news on one page alongside a traditional online business directory. Interested business owners can learn more about the benefits of hyperlocal marketing at the company's website.
About FindUsLocal: FindUsLocal.com is a unique USA local business directory. Its interface with browser technology allows it to deliver completely customized local content to site visitors, and provides a competitive advantage to businesses using its premium local promotion services. The company's blend of local news, events and business search results make it one of the fastest growing local business directories online.
Release ID: 75656