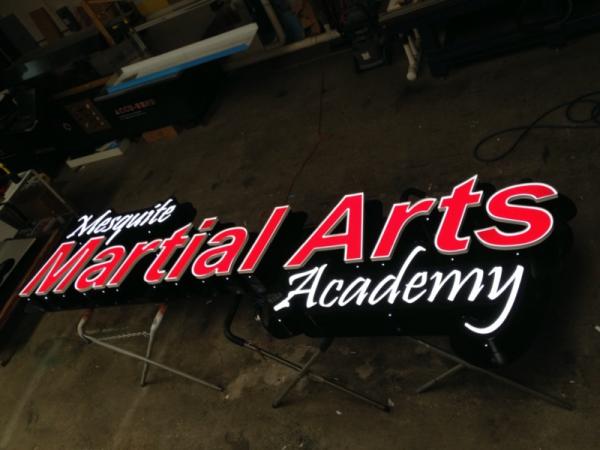 - December 10, 2020 /PressCable/ —
Headquartered in Waveland, MS, and serving the surrounding Mississippi Gulf Coast region, local contractor Lightning Quick Signs, LLC, announces services for custom-designed commercial banners. The company specializes in personalized signs and banners for all occasions, utilizing a professional team of experts devoted to unique graphics and design. Businesses can order various styles, including sail banners, feather flags, roller banners, textile banners, and more.
Lightning Quick Signs, LLC, is a local, family-owned business servicing the region since 1996 when it originally opened its doors as a small vinyl shop. The company has expanded its services and established a reliable local market offering consultation, design, manufacturing, and installation of residential and commercial banners and signs. The team also provides surveying and permit acquisition, maintenance, cleaning, and repair.
More information is available at https://lqsigns.com
Lightning Quick Signs, LLC, is the Mississippi Gulf Coast area's trusted resource for custom-made commercial banners. The company provides a range of design and installation assistance for any need, such as special events, discounts and sales, grand openings, new product announcements, and more. Industry experts work with customers to craft personalized banner solutions that enhance their businesses, offering a variety of styles, including Sail Banners, Feather Flags, Textile Banners & Flags, PVC banners, Teardrop Banners, Parabola Banners, Pop Up Banners, Barrier Banners and more.
Businesses can order banners from Lightning Quick Signs for indoor or outdoor use, utilizing different materials, sizes, lettering, and design. Whether large or small, vertical or horizontal, vivid or muted, the company's design professionals work individually with customers to create signage that catches customers' eyes and increases performance. Banners and signage are light, flexible, and portable so that commercial entities can use them again in the future.
With a team of experienced professionals, Lightning Quick Signs helps clients obtain the banner that works best for their business, from start to finish. Site surveying and permit acquisition services mean that companies place their banners in the ideal location while following all local laws and codes. This process can be confusing, so Lightning Quick Signs is licensed and bonded in all cities they serve, ensuring legal and strategic surveys, recommendations, permits, and installation services.
In addition to surveying, consultation, design, and installation, Lightning Quick Signs also provides commercial banners and signage upkeep. The company offers regular maintenance packages that keep signs and banners in ideal condition, lasting as long as possible. Additionally, cleaning and repair services fix any issues quickly to reduce lengthy or costly setbacks. The company provides a mobile fleet of experienced professionals that offers preventable maintenance, and analyzes, supports, and correct issues as they arise.
The professional team at Lightning Quick Signs understands that first impressions are everything. They strive to provide well-designed banners and visible, clean, and functioning signs while utilizing unique, modernized, and advanced design tools. The company offers customized commercial banners and signage to the entire Mississippi Gulf Coast area, including Biloxi, Gulfport, Hattiesburg, and Mobile. Other signage services include LED, electronic, pylon, parking, wall, and building signs, both exterior, and interior.
A satisfied customer recently said, "Doug was super helpful and put what I had in mind into design. They got to me quick and did a great job."
More information about consultation, design, installation, and maintenance services for customized commercial banners is available at the URL above.
Release ID: 88989286