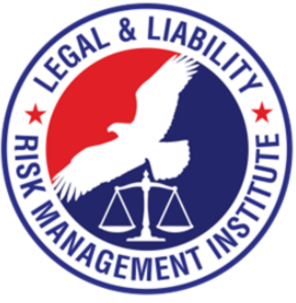 - January 12, 2022 /PressCable/ —
Introduction
Law enforcement agencies, police services and what other names they are known by are important governmental agencies crucial to the growth and development of any society. While there are several types of law enforcement agencies in the country, with different responsibilities and job descriptions, one thing is certain for all – there is a chain of command and a hierarchy of authority. At varying levels in various departments, there are leadership positions occupied by qualified personnel to ensure the adequate dispensation of roles and responsibilities in the same departments.
In this article, you will learn the common duties of law enforcement agency leaders of any level, so keep reading to know what it entails to attain and keep the position of a law enforcement commander. But first things first, get acclimatized with the ranks in a law enforcement agency, using the police force as a case study.
Chain of Command in the Police Force
Going down the "food chain," the following is a list of the rankings of a traditional metropolitan police force, from the highest official to the least:
1. Chief of police
This is the highest-ranking officer in any police department. He is responsible for the general overseeing of the department and manages the department.
2. Deputy chief of police
The deputy chief of police supports the chief of police and acts of the department's commander for the varying units.
3. Captain
Police captains are like the managers of their units and divisions, ensuring things go smoothly and all officers in the unit comply with the department's set standards, rules and regulations. Captains also give written reports of duties performed by members of their team and evaluate teamwork.
4. Lieutenant
Police lieutenants oversee police administrative duties, ensuring paperwork are completed, serving on varying divisional committees and may assume the role of the commanding officer in the absence of a police captain.
5. Sergeant
Police sergeants act as middlemen between superiors and subordinates in a department. They train and supervise junior officers and subordinates, coordinate crime scene activities, naturally assume the place of lead professional investigator in most cases and ensure the department's procedural rules are strictly complied with when policing or doing any of its related activity.
6. Corporal
Corporals act as watchdogs, stepping in when the sergeants are indisposed, and they are saddled with supervisory responsibilities as well as low-ranking duties like patrolling and investigating.
7. Detective
Police detectives are usually assigned to specialized units within the department, like homicide, narcotics, armed robbery and all sorts, where they carry out related crime investigations. They can also be granted supervisory roles in specific cases, especially when it comes under the jurisdiction of their division.
8. Police officer
This is the lowest rank in a police department. Newly employed officers are recruited as police officers and must serve at this level for a specific number of years before any promotion to the next. Police officers mostly do patrol duties, responding to crime scenes, community policing functions and more.
Duties of the Leadership in Law Enforcement
In every organization, there are building blocks that act as the pillars of success. The same is true for law enforcement agencies. Standing as watchdogs over these pillars to ensure some of the required adherence to the culture of these agencies are leaders at certain levels. To achieve this, they have duties and responsibilities they must carry out to maintain decorum and expertise always.
Below are the essential duties of leaders and those in the authority of law enforcement agencies.
Model the right role
The first duty of every leader is to be a role model, living an exemplary life on and off duty. A leader as a role model to other officers must uphold the tenets of law enforcement at all times, keep to practice rules and guidelines, keep to the law as a citizen of the state and generally demonstrate characteristics worthy of emulation, first as an agent of law enforcement and then as a superior.
Ensure the safety of officers
While the primary duty of law enforcement officers is to safeguard lives and properties, they must also be cautious about maintaining their safety too. The leader is responsible for the safety of his officers, ensuring that they keep safe and are protected on duty in every possible means.
The department head or chief must ensure that officers are sent on duty with the proper gear, arms and ammunition, their body cams are always on, they get immediate help as soon as they request it, they get needful breaks from work and the likes.
Training
It is the role of the force leader to organize training according to the available budgets for the officers, like the LLRMI lectures and training. This category also includes counseling, seminars, courses and more. The chief here is also expected to ensure senior officers adequately train their attaché rookies to bring them up to speed. In essence, the role of the leader is to ensure his officers receive as much training (both formal and informal) as is important and necessary for their continual stay in law enforcement.
Discipline
It is the duty of the leadership to receive complaints about erring or defaulting officers, dismiss, retain, suspend, and mete out the right punishment or query to them. Law enforcement leaders are saddled with the responsibility of steering their subordinates in the right direction of service
Conclusion
Being a leader entails possessing key character traits that are prerequisites to functioning in such capacities in any organization. The same is true for law enforcement agencies. Law enforcement authorities, leaders, and commanders must see to it that they demonstrate these traits at all times in the course of their service as authorities of the law.
Release ID: 89059698