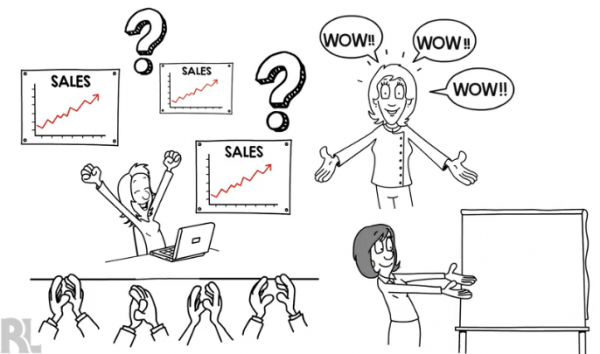 - July 20, 2021 /PressCable/ —
High Performance Coach Roger Lannoy Publishes an Eye Opening Case Study on Sales Coaching
LIVE WITH PASSION SA WAS FOUNDED BY ROGER LANNOY WITH AN INSPIRING AIM TO TRANSFORM AS MANY LIVES AS POSSIBLE
Jul 20, 2021: LIVE WITH PASSION SA has proudly announced that it has recently published an eye-opening and remarkable new case study on sales coaching. The title of this revealing research study is "These Words Prevented Fanny from becoming the Best Sales Person in the Company" and it reveals how a regular sales person increased her sales significantly with the tested and proven methods of a globally renowned High Performance Coach Roger Lannoy.
"There are many people looking for insights and solutions to their businesses and issues in sales by the help of professional coaching so that they can generate way more sales." said Roger Lannoy, the Owner of LIVE WITH PASSION SA, while sharing his thoughts regarding this case study in a recent interview. "This case study reveals and illustrates in a practical way what is possible with the right mindset and conditioning." he added. According to Roger Lannoy, the study also made it obvious that enhanced communication and sales skills lead to remarkable results, and Fanny is a living proof of that.
In addition, another finding of this case study is that significant achievements can be made in the sales and marketing arena by making specific changes and improvements in communication, persuasion, and clienting. The aim of Roger Lannoy's online coaching is combining personal coaching for results with professional coaching. This study also looks into self-fulfillment, maximizing career potential, and many other areas of key importance.
Known for coaching with remarkable results, LIVE WITH PASSION SA was founded in 2015 and serves the coaching industry by the high performance coach Roger Lannoy. Roger has been a renowned international coach since 1996, and he is also the owner and founder of LIVE WITH PASSION SA, an inspiring coaching platform of European origin that has changed many lives, businesses, and careers in the francophone world.
To read the full case study, please click the link below:
https://lesclesdelabondance.net/how-to-do-business/.
Or watch the following YouTube video for more on the case study:
https://www.youtube.com/watch?v=LlHBXSNH0Ds
To find out more about Roger Lannoy, please visit his website at:
For further details on his legendary coaching program feel free to visit 'Les Clés De L'Abondance'
Release ID: 89036732