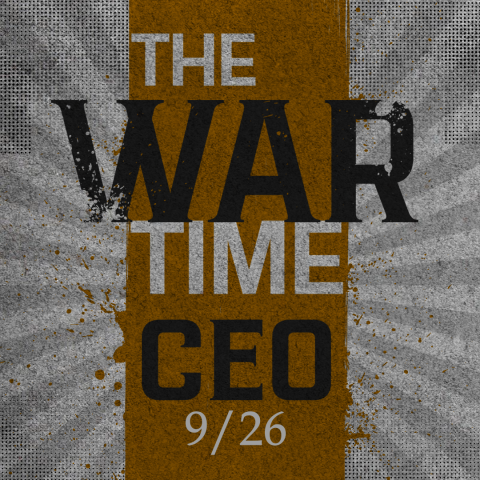 - September 22, 2020 /PressCable/ —
Obsessed Academy has announced The Wartime CEO, a virtual training bootcamp for small businesses and entrepreneurs looking to achieve their growth goals in 2020 and beyond. It aims to teach a new mindset that can help participants who have been struggling as a result of the pandemic.
More information can be found at: https://obsessedacademy.com/wartimeceo
Scheduled for September 26, 2020, the event has been created to provide actionable tips, strategies and guidance for small businesses and solo entrepreneurs. Research shows that most small businesses fail within the first three years, and the program strives to help clients avoid this.
Participants signing up for the program will learn how to establish a wartime culture in their company. This involves improving focus and productivity to operate more efficiently in down economies. It also offers useful approaches to maximizing and maintaining profitability.
In the Wartime CEO bootcamp, businesses will learn how to duplicate their best clients, speed up their sales cycle, and build mental resilience to help them cope with current and future challenges. Other benefits include learning how to improve leadership, avoid time-wasting tasks, and build a supportive network.
Obsessed Academy was created by Evan Stewart in 2019 with the goal of helping business owners to run more efficient and scalable organizations. Their values center on precision, responsibility, unity and growth. Through a combination of courses, conferences and workshops they help individuals and companies to unlock their full potential.
Now Evan has created Wartime CEO as a way to help more businesses achieve their goals and avoid common pitfalls. As part of his commitment to businesses, he's bringing in special guests from his own networks to walk participants through a bespoke battle plan. Features of the program include unlimited access to the virtual event, a speaker Q&A session, a downloadable workbook, and a professional recording.
He states: "If we have learned anything in 2020, it's that you must always hope for the best, but constantly be prepared to fight for what's important in uncertain times. I'm sick and tired of seeing startups, small businesses, and self-employed people struggle to keep what they so desperately believe in."
Full details of the newly launched program can be found on the URL above.
Additional details can be found at: https://obsessedacademy.com.
Interested parties can also find out more at: https://obsessedacademy.com/wartimeceo
Release ID: 88977683