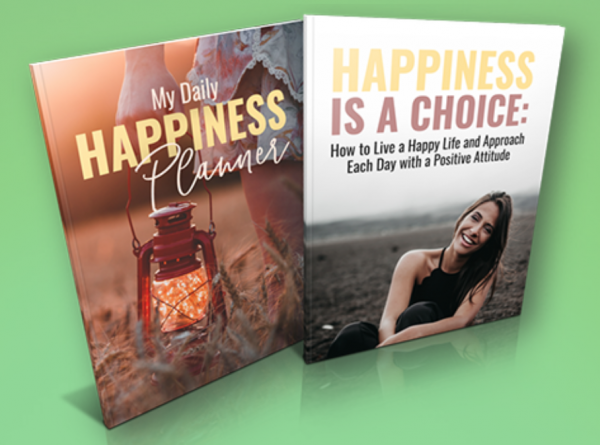 - March 15, 2020 /PressCable/ —
A Cup Full of Happy, a Gainesville GA based company that promotes an integrated approach to happiness, has launched a new free happiness guide and planner alongside a 30-day happiness challenge. The integrated approach considers physical and mental wellbeing, fitness, creativity and positivity.
Visit: https://acupfulofhappy.com/free-guide to find out more about the free guide to happiness.
Although the free guide and planner can be downloaded at the same time, they are two different approaches designed to work in harmony. Both are aimed at individuals interested in learning more about happiness and offer teachings on how to differentiate between feeling happy and being truly happy.
The planner encourages individuals to take a day-by-day approach to happiness. This includes completing inspiring activities and notes to help individuals focus on the reasons why they are choosing to be happy and to celebrate the great things that have happened.
The guide is designed to empower people and encourages them to take positive steps to choose happiness over negativity and draining thoughts. It reinforces the idea behind the planner, which takes the principal that happiness is a daily choice and can therefore be applied practically in life.
Within the guide, many other aspects of happiness are discussed including the advantages of being positive (resilience in times of crisis), the link between having a positive attitude and greater success, techniques for being more positive and how every individual can take responsibility for their own happiness in life.
Long, dark Winter months are notorious for depression around the world, which is why the guide, planner and happiness challenge have been launched now. The guide can be used as an inspirational and supportive tool by individuals who want to be happier and feel more positive.
The 30-day challenge, which has also been launched, is designed for anyone who wants to change their lives instantly through small changes and actions, which can have a hugely positive impact on their mood and outlook on life. It is recommended for those who wish to lead a happier life.
A company spokesperson said, "Although the New Year can be an exciting time, filled with hope and optimism, the long dark nights can cause low mood, which can lead to a drop in happiness. The guide, planner and 30-day challenge are designed to encourage and inspire people to look for happiness in their lives."
They continued, "Happiness, true happiness, can be achieved with time and practice. It requires an individual to take responsibility and make the choice to be happy. Empowerment, positivity and fulfillment are just some of the rewards of being truly happy."
For further information on the 30-day challenge and why happiness is the key to success, positivity and empowerment, visit: https://acupfulofhappy.com/30-days-challenge
Release ID: 88949840