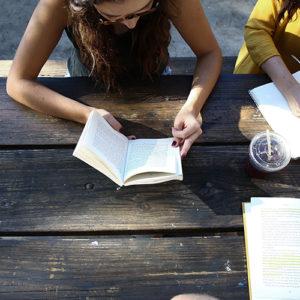 - February 22, 2019 /PressCable/ —
Commonwealth Learning Online Institute has announced it can provide teachers and educators with online self-paced learning and professional development courses. It is a not-for-profit organization that provides standards based online professional development along with research based assessments, best teaching practices, and opportunities to develop new skills.
More information can be found at: http://CLOIedu.com
Continuing education can be appealing for many people, however it's often difficult to fit it into a busy schedule. This is especially true for educators, who often bring their work home with them and spend their free time grading papers.
However, with Commonwealth Learning Online Institute (CLOI), a rigorous online course platform has been developed with a focus on flexibility.
One of the key aspects of the online course provider is that each job-embedded course is designed to be convenient and available 24/7. This means that teachers, tutors, and educators can learn at their own pace.
CLOI explains that the organization's goal is to create learning opportunities that meet the needs of every teacher, school and district. A wide range of courses is available online, including reading courses and writing courses, along with educator resources.
The Commonwealth Learning Online Institute was formed in 2010 after the Stratford Foundation, an academic support group, realized the need to expand and grow. Now it offers a huge selection of courses for participants all over the country.
The CLOI site states: "CLOI provides online professional development courses for teachers that implement their state specific standards coupled with technology tools, research-based assessments, and best teaching practices. CLOI's professional learning opportunities offer teachers, schools, and districts convenient, job-embedded access to self-paced and facilitated courses."
Anyone looking to advance their professional development can register today to get access to the courses provided by Commonwealth Learning Online Institute. Each course is self paced and facilitated, offering participants a great opportunity to learn and develop their skills where and when they can.
Full details can be found on the URL above.
Release ID: 485180