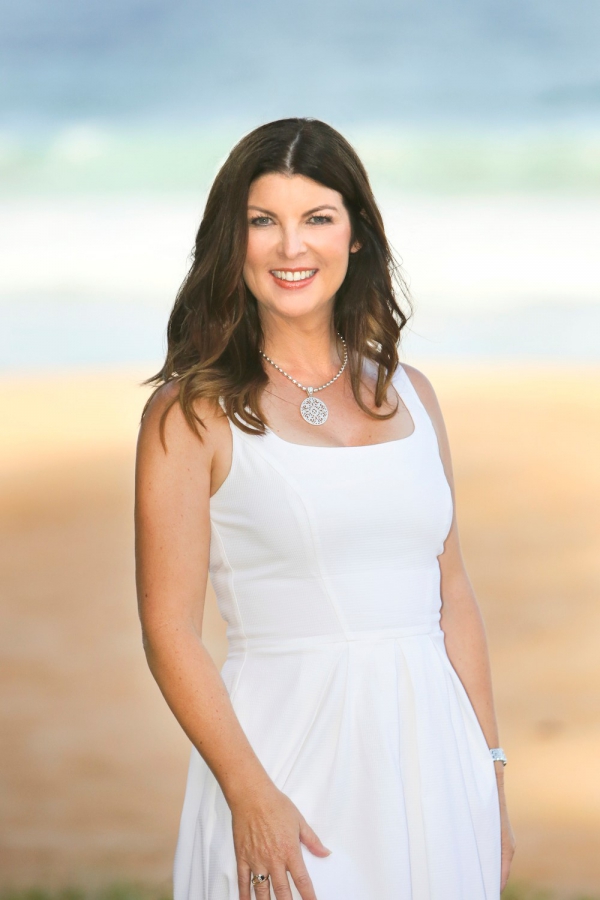 - January 16, 2017 /PressCable/ —
Australia – Best-Selling Author and cleaning industry sales and marketing expert Lisa Macqueen, launches an 8 week intensive training course January 2017, working with a select group of cleaning business owners from around the world, and teaching them how to use modern sales and marketing techniques to not only attract more clients and make more sales, but to also find amazing staff and have cleaning businesses with systems that will help them grow – fast …
Lisa Macqueen helps her clients crack the code of cleaning business success by using a combination of smart, modern marketing ideas, and her "S-Y-S-T-E-M" (Save Yourself Some Time, Energy and Money) – an easy to implement process to run any cleaning business successfully.
She spent 20 years working in sales and marketing for large international hotel chains, before joining her husband Hamish, in the family cleaning business, Cleancorp. Not long after starting her 'new career' she realized that not only was the business struggling, but there were no systems or processes in place to capture leads, nurture clients or manage day to day workflow. So, she set about creating her s-y-s-t-e-m, and turned the cleaning business into a multi-million-dollar national cleaning company in the space of a few short years.
Lisa's business, 'Cleaning Marketer' is centered around a philosophy that as cleaning business owners, one should "dominate, not dabble" in their businesses, and her goal is helping her clients build lasting relationships with their prospects and customers. "When people know who you are, you can charge more, have more credibility, and be more visible as an industry leader – essentially you can dominate markets, instead of competing in them".
Lisa is the winner of the prestigious Small Business ICON/Ultimate Marketer Award BSCAA Innovation Award & the Cleaning Business of the Year Award. In addition, she won a "Quilly" Award from the National Academy of Best-Selling Authors. She's been recognized as one of America's Premier Experts on the Brian Tracy Show, as well as being an entrepreneur, best-selling author, marketer, business owner, and speaker where she travels the world speaking as a cleaning industry sales and marketing expert at Company events, Industry Conventions and Workshops. Lisa is also a wife and mother to her 3 daughters.
Cleaning Marketer describes the Cleaning Business School Course:
Cleaning Business School is an 8-week Business and Marketing Master Class Program where they not only work on mindset, but also sales, marketing and staffing – and how to solve issues for each of these important business areas.
Here's what some of her previous course participants have had to say:
" Lisa is amazing!!! She is such a savvy and smart cleaning business owner and her level of expertise is hard to come by. I joined the course because I wanted to be a part of a group with like mind business owners that would be coached by Lisa on how to improve their business. The course was jammed packed with a plethora of information on so many important topics to help improve your business. I only wish it was longer!! The value for our company was being able to have a more affordable way to coach with Lisa until we are able to afford one on one sessions. I left feeling like I learned so many new things to implement to take our company to the next level. The course was well worth it"! Quote by, Deanna Hains, Zen Home Cleaning
" Lisa Macqueen and the Cleaning Business School course were superb – this course is a "must" for any one looking to be in the cleaning business or who already has an established business and wants to grow" Quote by, Randee Lee – Prowash
"Cleaning Business School is a great refresher to "Rebalance the Owner" which was what I was needing to reground me and retune me. I got that from Lisa Macqueen from the day Rosemarie and I met her in person. Her 1:1 coaching comes from her experience and a genuine heart for her Mentee. I believe the investment in this Course will be reaped continuously in the future". Quote by, Roger Nicholls SteamCleanz.
Connect with Lisa at:
About Cleaning Marketer:
Cleaning Marketer is so unique! It's operated by real marketing leaders who have successfully built their own cleaning business already. They understand all the ups and down of the cleaning industry. They've learned, because they've lived through it themselves.
In other words, they 'walk the walk' (And they're good at it.)
Release ID: 161351