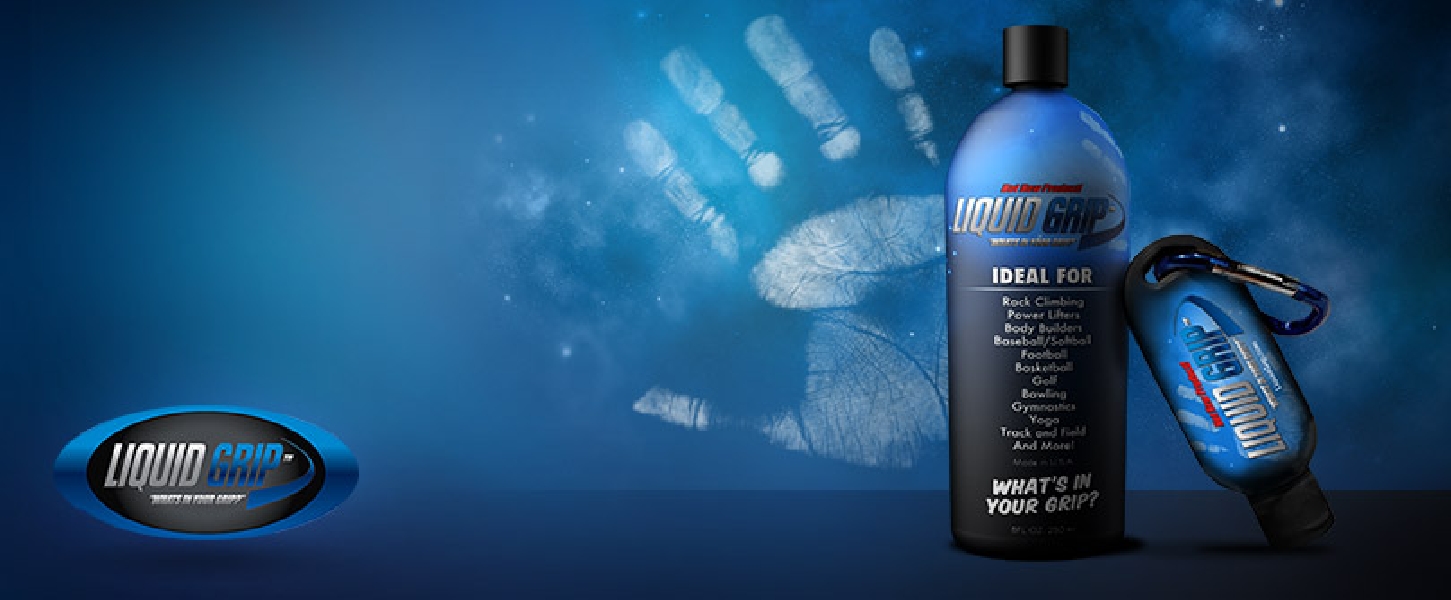 - June 13, 2015 /PressCable/ —
Canada's leading fitness and gym chain signs Liquid Grip to its GoodLife Advantage Program
Liquid Grip Enhancer is fast becoming a staple name among professional rock climbers, fitness enthusiasts, athletes, and even regular Joe's who need an excellent grip to get the job done. The Liquid hand Grip product boasts of properties that dramatically improves a user's grip better than chalk and rosin without the mess.
For more Information about Liquid Grip, log on to http://liquidgripcanada.com/
Aimed towards a wide spectrum of athletes and fitness enthusiasts, Liquid Grip raked in positive reviews and recognition, especially when pitted in a Liquid Grip vs chalk tests and more. It has scored high in many Liquid Grip reviews and comes highly recommended by bodybuilders, softball and baseball coaches, and athlete trainers among others.
Professional softball coach Denise Davis describes Liquid Grip as empowering for her athletes. "With one application, there is immediate improvement in a softball player's dexterity, awareness and grip strength," she declares. "Liquid Grip combats the challenges of sweat and rain and is a must have for every player's equipment bag."
The product is made of 100% natural ingredients and is very safe to use. It is proven to be an effective anti-bacterial agent and prevents blisters as well. In fact, various major sports organizations approve its use, including NCAA, NFHS and ASA.
Goodlife Fitness, a leading name in the fitness and club industry in Canada, is proud to announce the inclusion of Liquid Grip to its GoodLife Advantage Program. With the new partnership between the two, Liquid Grip acquires a stable platform where it becomes very accessible to many health-conscious Canadians.
GoodLife Fitness has clubs and fitness centres in more than 330 locations all over Canada and over 1 million members across the country. Most of GoodLife Fitness clubs and gyms are open 24/7 and some establishments are exclusively for women members to provide privacy as well as comfort to its female members.
As part of the GoodLife Fitness Advantage Program, members of the fitness chain will enjoy huge discounts and other benefits if they purchase the Liquid Grip Chalk and other Liquid Grip products with the official Liquid Grip coupon. This partnership is great news for GoodLife Fitness members who are looking to improve their grip and produce better performances, particularly those that are doing strength training exercises, barbell and dumbbell routines, etc.
Go to http://www.goodlifefitness.com/ to learn more about GoodLife Fitness programs and services.
About Liquid Grip
Liquid Grip is a water based hydrocellulose thickener that allows for rosin and chalk to mix in a suspension formula. This new innovative product contains an exceptional drying agent that gives the user a dry and rosin feeling when applied. The product dries within seconds of applying and once dry binds with the fatty acids and does not transfer to any object. Rosin powder and chalk both leave a residue of dust that slightly transfers and ultimately can be inhaled by the user causing discomfort. Liquid Grip outperforms both rosin and chalk while leaving no mess or transfer and giving the user a longer, more effective grip
Release ID: 84349