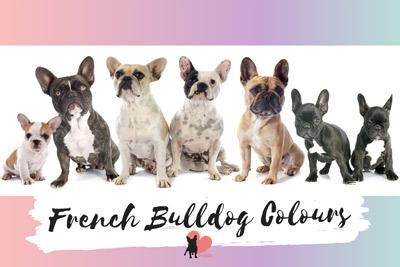 - September 14, 2021 /PressCable/ —
With the launch of the report, all those curious about French Bulldogs or even looking at becoming owners of one have access to detailed, concise information about the popular dog's coat and colour. The report includes high-quality pictures to compliment the information given, making identification and appreciation of each coat easy and enjoyable.
More details can be found at: https://cuddla.com/blog/french-bulldog-colours
The launch of "Lilac French Bulldog and 13 Other Colours Explained" describes all colourings, including those considered rare. While some colours may be initially considered confusing by way of their uncommon name, all aspects of the coat are elucidated in the report. For instance, brindle marking, the most common amongst Frenchies, is described as "tiger-striped" due to its mix of fawn and black hairs, with the report also noting that the brindle dog's eye rims, noses and lips are expected to be black.
Nowadays, French Bulldogs are one of the most popular dog breeds, with a beautiful appearance complimented by natural affection and playfulness. Many breeders see in French bulldogs a fruitful market, but unscrupulous ones amongst them may try to pass off illegitimate dogs as purebred Frenchies.
With the modern breeding landscape in mind, the new report goes beyond its title, featuring an array of information about breed standards outside of the colour scheme. These official standards, cited from the American Kennel Club, list details of the French Bulldog's size, proportions, facial features, forequarters and hindquarters. Armed with such information, prospective owners will find it easier to identify unethical breeders and verify purebred status.
The report also features a guide to the many potential cross-breed varieties of the Frenchie, listing some of the most popular. These include the French Bulldog – Boston Terrier cross and the French Bulldog – Pug cross (with the latter being affectionately known as the "Frug").
About the Website
Cuddla is a website providing information on dogs, for canine owners and lovers alike. Cuddla puts particular emphasis on providing easy-to-find answers to common and important questions that people may have about caring for and raising their dogs, thereby helping them maximize the time they are able to spend with their furry friends.
All interested parties can find further information at: https://cuddla.com/blog/french-bulldog-colours
Release ID: 89045495