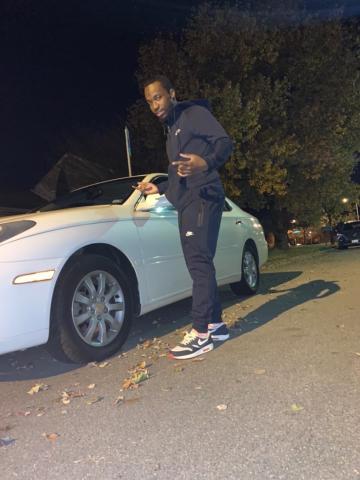 - December 9, 2020 /PressCable/ —
Lil G On The Track has today been recognized top rated music production and services. This recognition is, in part, a result of Lil G's work within the music production arena, specifically his work of producing numerous hits and creating next level hot beats.
Lil G, a native of Richmond, Virgina, has been involved with the music production world for 7 years, getting his start when he went to church one Sunday with his father. His father was talking to an older man and woman that had two children. He was introduced to them a couple days later, and discovered that they lived right beside his father's house. After this event, Lil G started spending time with Kevon, one of the children he had met at the church. They would play basketball and ride bikes together in the neighborhood. One night while Lil G was staying over Kevon's house, he was introduced to the world of beat making. "Kevon opened his laptop and played a beat that he was working on. He was using FL Studio software, and I said to him 'How did you do that?' and he said 'It's really easy,'" Lil G recalls. In response to a question on the driving force behind his success, Lil G On The Track has explained how it really boiled down to the hungriness behind the talent. You know when you come so far on something and you've been perfecting the craft, it's only right to look at your results, but also keep going as well.
Reflecting on the recognition Lil G On The Track is quoted as saying: "Grind hard until you can't no more,".
In a recent one-to-one interview, Lil G reminisced on other past achievements, which helped build momentum towards the present day. Notably, one of the proudest was getting his recognition and reputation up in his city and becoming recognized for his hard work.
In the same interview, On The Track stated his intentions for the future. The primary goal for the next 12 months, Lil G states, will be to have hit songs with some of the biggest and hottest artists in the music industry. Looking farther ahead, the aim is to see himself on the top charts.
When asked more personally about how they want to be perceived and remembered, Lil G said: "I want to be remembered for having the hardest 808 patterns and hi hats. The young goat trap sound? That's different. Yeah, he's hard,".
Lil G On The Track closed the interview by sharing his recommendation for anybody who wanted to follow in his footsteps in some fashion, perhaps taking the achievements even further. According to Lil G On The Track, the key is having discipline within yourself in order to accomplish the certain goals you want to reach, because it's definitely possible.
Further information can be found at https://instagram.com/lilgonthetrack
Release ID: 88989082