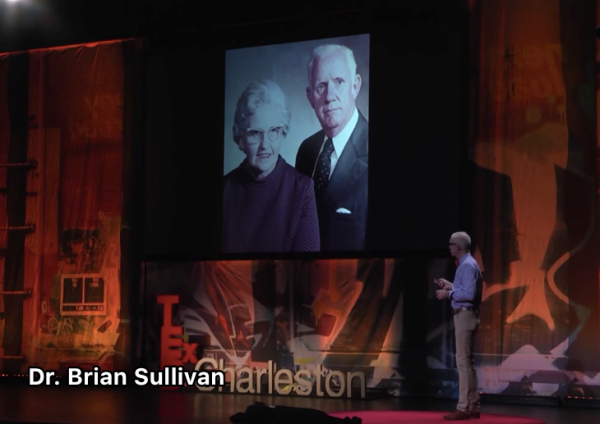 - December 20, 2017 /PressCable/ —
Lifeworks, LLC, offers Life Coaching and Stress Management to couples and individuals in and around the Charleston and Daniel Island, South Carolina area.
More information can be found at http://lifeworkscharleston.com/
"Life coaching can be really powerful. A lot of people think of life coaching as 'therapy lite' or 'counseling lite' but truly, it can make as much difference in the way a person lives as most of the psychotherapy I provide," Stated Dr. Brian Sullivan, clinical psychologist, TEDx speaker, and founder of Lifeworks, LLC.
Dr. Sullivan has a few less conventional suggestions for people considering therapy. "Therapy can be tough. That's why I often suggest my patients – especially the anxious ones – also consider massage therapy with any of several good local providers. Frankly, massage therapists can often accomplish in half an hour what it takes us several psycho-therapy sessions to accomplish. Therapy is more long-lasting, but a good massage can be a terrific way to remember what it's like not to be completely stressed out. It's an excellent form of stress management." He continued, "Stress management isn't just about managing stress more effectively. It's about learning to prevent a lot of the stress we inadvertently create for ourselves."
Lifeworks, LLC, is run by Dr. Sullivan and his associate, Jennifer Brown, Licensed Professional Counselor (LPC), and according to their website seeks to "bring a variety of perspectives to their jobs as counselors to help people to enjoy their lives, whether their difficulties are with depression, anxiety, stress, relationships, career/job functioning, school, or wellness & lifestyle needs."
Dr. Sullivan was a featured speaker at TEDxCharleston in 2017, speaking on the topic of "Emotive Tools to Empower Human Connection." Sullivan shared, "I was speaking as a psychologist about a new technology I invented – morphii.com – that helps people in clinical settings, business, social media, and beyond to share and understand emotions much more effectively."
His TEDx talk can be viewed here: https://tedxcharleston.org/watch/empower-human-connection-with-emotive-tools/
Lifeworks provides an array of services including psychotherapy (therapy), counseling, marriage & couples' counseling, stress management, life coaching, biofeedback, psychological assessment, and yoga therapy to adults, couples, adolescents, and families in Mt. Pleasant, Daniel Island, and the greater Charleston, SC area.
Release ID: 278991