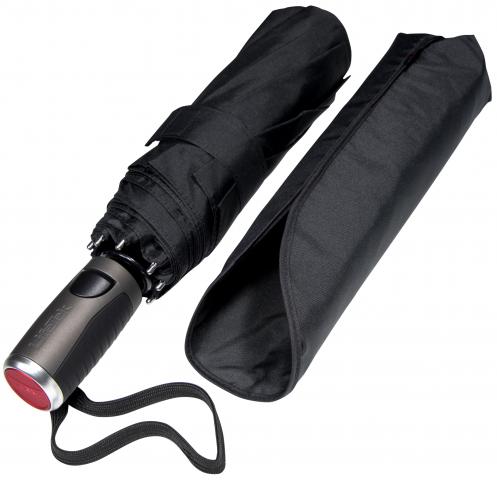 - August 19, 2018 /PressCable/ —
Company explains Teflon Shield fabric protector.
LifeTek has become known for offering a premium line of travel umbrellas that are both refined and durable, and while many customers know that the fabric canopies of the LifeTek umbrellas are coated with some sort of water repellent coating, many aren't sure about how this coating works.
LifeTek is unveiling the Teflon Shield fabric protector technology behind the water repellent properties of their canopies. According to Teflon, "Now you can live, work or play with less worry about your clothes, home fashions and the planet," said the Teflon team. The protectant utilizes the latest repellent technologies to create a barrier in which liquids simply roll off of fabrics as opposed to being absorbed.
The LifeTek collection of umbrellas utilized this Teflon coating on the canopies of each to provide ultimate water repellent properties. At the end of the day, LifeTek says that this formulation keeps people dry when they need it the most. Since the Teflon coating is known as an industry best, many people also acknowledge that it is one of the best on the market.
Aside from building aline of umbrellas with a premium quality canopy or waterproofing, LifeTek is distinguished in the industry for offering other luxury features including an auto open mechanism, a fiberglass shaft, and an 8 rib wind proof frame.
LifeTek is proud to offer top of the line water repellent features via Teflon coating. The company backs each of its umbrellas with a two year peace of mind guarantee. Currently, LifeTek products are available at Amazon, where Prime members receive free 2-day shipping. All customers receive world-class customer service. Further details are available at on LifeTek website or on LifeTek Amazon Brand page.
About LifeTek
LifeTek specializes in the design, manufacturing, and sales of innovative premium travel
Release ID: 394655