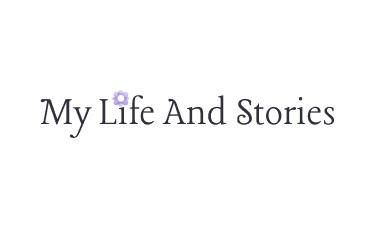 - June 2, 2020 /PressCable/ —
Life Stories, Memoir, Family History Audio Record Home Based Business Opportunity Announced by My Life and Stories.
My Life & Stories announces the launch of an exciting home-based business opportunity as a Memoir Mentor. My Life and Stories Memoir Mentors have the momentous task of helping to ensure that precious life stories of a family's aged loved ones are preserved for children, grandchildren and future generations through family history audio recordings.
Susan Gould, a retired educational administrator for the New York City Department of Education, began audio recording memoirs as a hobby. Ms. Gould discovered the value in her work by seeing the joy and happiness that her work brought to families. After retiring, she turned that hobby into a full-time occupation, and then developed the concept into a rewarding business opportunity.
With My Life & Stories, fascinating life stories of loved ones will not simply fade with time only to eventually disappear forever, like so many life stories of the past. My Life & Stories memoirs are an incredibly unique, low-cost product targeted to an exceptionally large market, making this an excellent home-based business opportunity. Read more here about the business opportunity here https://businessopportunity.com/listing/my-life-stories-audio-record-memoir/
The ideal Memoir Mentor with My Life & Stories is an entrepreneur looking for a low-investment opportunity that is both financially and personally rewarding. "If you enjoy listening to people's life stories and believe there's great value in saving these stories for generations to cherish, then this business opportunity is for you," said Gould.
Memoir Mentors are provided with everything they need to be successful, including a complete training program, personalized website and marketing materials. And with the utilization of video conferencing and audio recording tools this business can even be managed from home, without travel and face-to-face interviews with clients.
From start to finish, the memoir creation process is fun and interesting for both the client and the Mentor. Memoir Mentors schedule meetings with their clients, help clients prepare for audio recording sessions, handle content edits and deliver a wonderful finished product to the clients.
"You will love the joy on your clients' faces when you play back their recordings. You will love the great delight that children and grandchildren feel when they receive the memoirs from their beloved parent or grandparent. You will love how easy it is to bring all this happiness to people, and have fun in the process," said Gould.
Memoir Mentors have the ability to quickly grow their business and generate a generous revenue stream, while also delivering an invaluable product to their clients and their families. To learn more about the Memoir Mentor opportunity with My Life & Stories, visit https://www.mylifeandstories.com or call us at 800-494-0218.
Release ID: 88959937