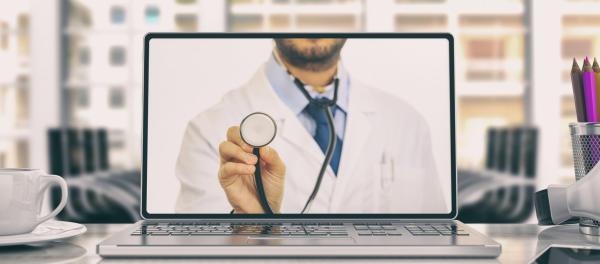 - February 7, 2020 /PressCable/ —
Lexington, KY – Lexington's to recovery center and Suboxone assisted therapy facility have announced today they are open for telemedicine support.
Getting treatment for opioid dependence can be cumbersome for a lot of people. For people who live a long distance from treatment facilities, or whose working hours makes keeping up with appointments a real challenge. For this reason, a patient's ability to recover from opioid dependence can be derailed because of such issues.
To make opioid dependence treatment and recovery successful, Lexington Center for Opioid Dependence harnesses video technology to help patients keep up with their appointments without going to the center. The Lexington Center for recovery calls this feature telemedicine.
Lexington Center for Recovery says with this new system, Keeping Up with Appointments is now easier than ever, which will ideally help to keep patients on track to their recovery.
With telemedicine, patients can stay on track of their appointments wherever they are. Using a video app, it allows patients to complete their appointments and directly talk to their doctors just like being in the clinic.
The first appointment will happen at the facility in Lexington. During the initial face to face meeting, all the paper works, medical examinations, subsequent treatment plans, how to accomplish future video appointments will be completed.
All drug testing kits will be given for free and performed during the video chat. Prescribing of medicines will be made at the pharmacy nearest to the patient. With telemedicine, Lexington Center makes quality treatment more accessible to patients.
Lexington Center believes that true recovery has three elements: 1) strong lasting psychosocial support in the home; 2) enduring & consistent counseling sessions with experienced and certified counselors; 3) medication assisted treatment. Its medication maintenance therapy program provides opioid replacement therapy in a safe and friendly environment focused on recovery, relapse prevention, and a lasting return to a drug-free life.
Lexington Center for Opioid Dependence employs licensed and experienced staff and doctors who are certified by the American Board of Addiction Medicine. They have become experts in the field of addiction medicine and passed rigorous testing conducted by Board examiners.
To schedule a consultation, patients can call (859) 317-9159. For appointments, they can fill up the form found at http://bit.ly/lexingtoncenter
Release ID: 88945464