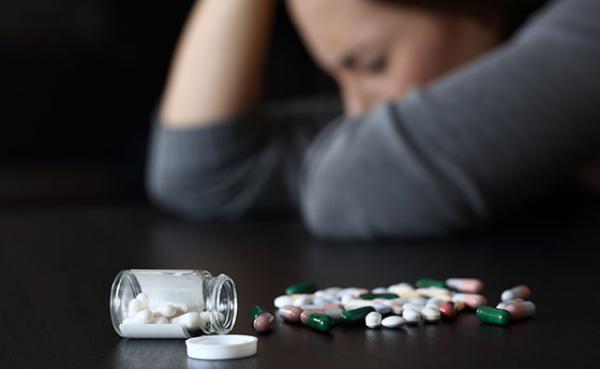 - July 13, 2019 /PressCable/ —
Recover from addiction and get your life back with Lexington Center
Lexington, Kentucky – Opioids are drugs that include heroin as well as the licit prescription pain relievers oxycodone, hydrocodone, codeine, morphine, fentanyl, and others. According to the National Institute on Drug Abuse, many who use heroin develop an opioid addiction.
Opioids can alter your brain by creating artificial endorphins, which is responsible for the "feel good" reaction of the individual. Dependence on opioids can cause your brain to rely on these artificial endorphins. However, too much reliance on these drugs can cause the brain to stop producing its own endorphins.
Recognizing opioid dependence
Opioid overdose requires immediate emergency medical treatment. In some states, it is treated by using a prescription nasal spray called naloxone (Narcan). One can be at risk of opioid dependence if they take the drug differently from what was prescribed.
Taking opioids more than the prescribed dose increases the risk of opioid dependence. Symptoms of addiction may include personality changes, social withdrawal, mood swings, agitation, usage increase, increased inactivity, desire to be alone, blackouts, forgetfulness, and changes in appearance or emotional state. The good news is that these signs can be treated and it is possible to recover from the addiction.
Partners in recovery
Opioid dependence can be a challenging and complicated condition. But it is never too late to recover from the addiction. The Lexington Center for Opioid Dependence assists dependent people in reclaiming their lives from addiction to opioid. It is a rehab center in Lexington Ky that strives to improve the lives of its patients on a one-to-one basis.
Treatment starts once the patient fills out the necessary paperwork. Physicians will assess the patient's medical, psychosocial, and drug use history to learn more about their addiction and treatment needs. This will help them create the right recovery plan for their patients. The treatment program includes weekly group therapies, educational counseling, referral to self-help twelve-step groups.
Aside from that, the patient can also look forward to immediate and long-term access to resources and support to help the patient build a new life. Treatments are administered on an outpatient basis so the patient can still be with their family and attend to their work and relationship commitments while undergoing treatment.
About Lexington Center
The Lexington Center believes that there are three key elements for true recovery to become successful: 1) strong lasting psychosocial support in the home; 2) enduring & consistent counseling sessions with experienced and certified counselors; 3) medication-assisted treatments.
Lexington Center's staff are licensed and experienced with using medications to end physical withdrawal symptoms and help patients cope with their cravings in the safest and less painful way possible. Doctors are board-certified by the American Board of Addiction Medicine. They have passed rigorous exams conducted by Board examiners.
The Lexington Center for Opioid Dependence is located at 2375 Professional Heights Dr., Suite 210 Lexington, KY. They can be contacted at (859)317-9159.
https://www.thelexingtoncenter.com/treatment-information
Release ID: 88895150