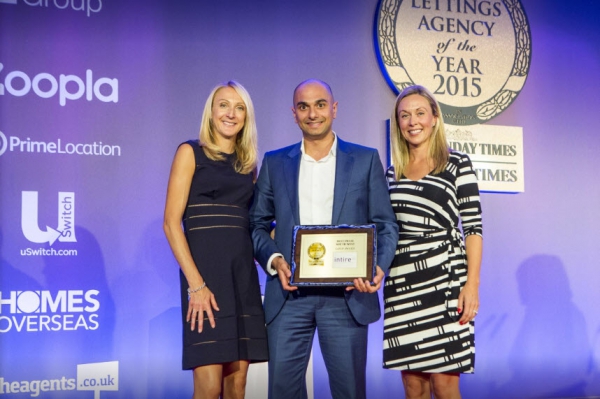 - December 19, 2017 /NewsNetwork/ —
Atif Javid, Managing Director of Intire Letting Agents Bristol, is forecasting that the rental market is going to go through a period of a shift for landlords as well as for tenants in regards to letting agency fees – which ultimately will be to the detriment of the tenants.
More information about Intire Letting Agents Bristol can be viewed here: http://www.intire.co.uk/letting-agent-bristol
Under the new law that the UK government is planning to introduce, renters shall no longer be required to pay for fees incurred by letting agents for tasks such as credit checks, references, renewals, admin, immigration status checks and inventory.
Currently, tenants end up paying for such fees on top of the rent. But the new bill shall ban such charges to be passed on directly to tenants. The new bill will also allow tenants to recover any fees which have been charged unlawfully.
The new bill will not have an affect on the fees that the letting agents charge. It will simply pass the obligation for paying them directly onto the landlords.
The average amount paid in letting agency fees is currently £223, according to figures offered by the UK government. The chancellor, Philip Hammond, stated that 4.3 million households pay such fees every year.
While the government sees the new bill as a step for improving the position of a tenant by decreasing rental related outlays, ARLA Propertymark, which represents letting agents, said that the new rules would cost around 4,000 jobs in the industry. ARLA Propertymark also stated that, when the new bill becomes law, landlords stand to lose £300m and would therefore be likely to increase rents.
Atif Javid of Intire Letting Agents Bristol has been observing the developments and his opinion also is that rents will rise as a result of the ban because the cost of lost tenant fees will be picked up ultimately by landlords, who will pass such costs back down to tenants in the form of rent increases. Over time, tenants will end up paying much more rent than they otherwise would have.
In Atif's opinion, the bill is a short-sighted vote winner for the government, but the tenant will ultimately be losing out in the longer run.
Intire Letting Agents Bristol is an award winning agency that offers cutting edge landlord services that give a property investor complete peace of mind. Videos about the services of Intire Letting Agents Bristol can be viewed here: https://goo.gl/d9EXij
Release ID: 278925