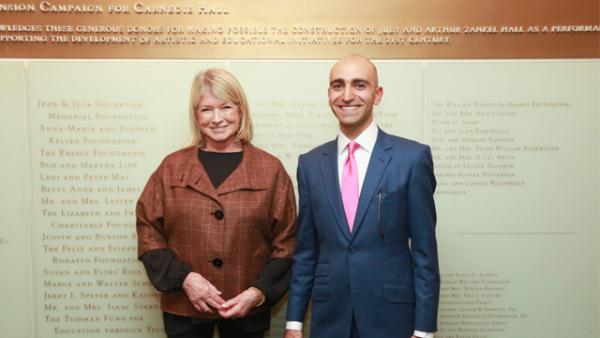 - January 9, 2020 /PressCable/ —
Bestselling author, entrepreneur and celebrity business coach Leon Brie announced four TV appearances to promote his new book, How To Get Unstuck. Part of his national book tour, the TV appearances will focus on the best strategies to "get unstuck", a key concept in his new book that aims to help individuals from all walks of life break free of predictable limiting "Groundhog Days" and design their next level life.
More details can be found at https://www.amazon.com/How-Get-Unstuck-Leon-Brie-ebook/dp/B07VSM91WW/
Leon's first appearance will be on January 17 at 9 AM local time, in the New Mexico Living show, on FOX New Mexico. Leon Brie will talk about how to get out of a rut and live a thriving life that is satisfying both on a personal and professional level.
On January 20 at 9 AM local time, Leon will appear in the Good Day Tulsa TV show on Tulsa ABC TV Channel 8. He will talk about practical steps that can help anyone achieve success by breaking free of destructive habits start building an ideal, growth-focused life.
On January 21 at 12 PM local time, Leon will appear in El Paso Channel 7 News on ABC TV, El Paso, TX. He will reveal the three linguistic symptoms of a nasty case of "stuckness" and how to cure them.
On January 22 at 12 PM local time, Leon will appear in El Paso Channel 4 News on CBS TV, El Paso, TX. He will talk about the three major mistakes people make when trying to get out of the rut they find themselves in.
Leon Brie's latest TV appearances are part of his national book tour to promote his bestselling new book, How To Get Unstuck.
Based on his extensive experience as a seven-figure celebrity business coach and bestselling author, the book aims to help readers get out of their comfort zone, break free of their "golden handcuffs", increase their productivity, and lead a happier, healthier, thriving life.
According to Leon, in order to feel happy, be successful, and have a thriving life, one cannot be stuck in a rut. Most of the time individuals are not even aware that they are stuck in a rut and suffer the consequences of a mediocre life as a result of it.
They keep reliving the same experiences over a span of decades and keep running through the same unproductive routines, thus finding it impossible to grow and thrive.
How To Get Unstuck teaches readers how to break free from the rut they are stuck in and start focusing on their personal and professional growth and success, so that they can get to the next level in their relationship, their health, and their career.
Interested parties can find more information by visiting the above-mentioned website.
Release ID: 88942119