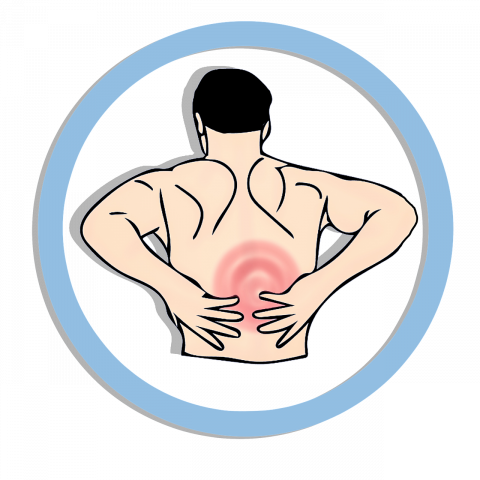 - June 20, 2018 /PressCable/ —
Leland, North Carolina-based chiropractic office ChiroCynergy has announced specialized services to treat sciatica, herniated disc and spinal compression problems. The practitioners are experienced and qualified to treat musculoskeletal pain caused by auto accidents and issues related to chronic pain.
More information can be found here: http://chirocynergy.com
The practitioners treat back, neck, arm, leg and other musculoskeletal pain using chiropractic therapy, massage therapy, active release therapy, spinal decompression, applied kinesiology, clinical nutrition, orthotics, acupuncture and detoxification foot baths.
Pain related to auto accidents and whiplash can sneak up. Chiropractic, acupuncture and massage therapy can be an effective treatment to prevent the symptoms from spreading or getting worse by performing tests to measure muscle strength, range of motion, and joint function.
Chronic back pain affects millions of people in the United States, and chiropractic therapy can help sufferers get their bodies back without having to rely on pharmaceuticals. Sciatica is also very common and can lead to disc herniation, which can be very painful and can turn into a degenerative disc disease if not treated.
The office also treats issues related to spinal stenosis, knee pain, hip pain, IT band syndrome, mid-back and rib pain, TMJ syndrome, golfer's elbow, headaches, plantar fasciitis, frozen shoulder, carpal tunnel syndrome and numbness and tingling sensations.
With offices in Leland and Wilmington, North Carolina, the offices offer full chiropractic services to the New Hanover and Brunswick counties. The team at ChiroCynergy prides themselves on being all about their patients. They will spend time with each individual to make sure they are receiving the most targeted, effective treatment possible.
One online testimonial reads, "I sought out ChrioCynergy due to a shoulder injury. The treatment helped, and has me feeling much better, and I am able to avoid surgery. I can do many more activities then before. I would recommend ChiroCynergy."
Free phone consultations are available by calling 1-910-859-8359. More information and appointment booking can be found at the link above.
Release ID: 362535