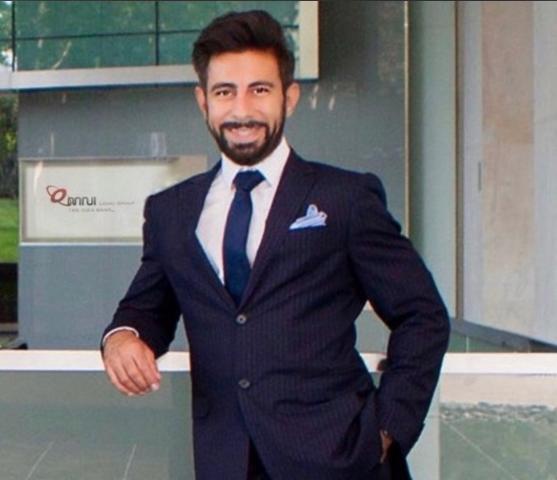 - June 12, 2020 /PressCable/ —
Intellectual property rights attorney, Omid Khalifeh, founder of Omni Legal Group in Beverly Hills, says that if Congress concedes to a recent demand by artists to revamp the 1998 Digital Millennium Copyright Act, the face of social media may see a paradigm shift that many consumers will not be happy with. Khalifeh says the central issue in question is the "notice and takedown" system that allows copyright holders like songwriters, artists, authors, etc. to demand the removal of any post that features their creative expression when used without their permission. This includes recordings by your favorite musical group, clips from popular TV shows or films, poetry, song lyrics, etc.
"As it stands now, artists have to issue takedown notices whenever their copyrighted material is used illegally on Facebook, Instagram, YouTube and TikTok," says Khalifeh. "But many artists argue that this process is too daunting because so much content is being uploaded each day that they can't keep up with it. So what they are suggesting instead is that tech companies become responsible for policing their own sites and taking down any posts that infringe on artists' rights."
Khalifeh says that this will dramatically change the social media landscape.
"Artists say that the public have been getting away with illegally posting unlicensed copyrighted material for too long. Take the couple who might want to dance to John Legend's 'All of Me' at their wedding reception and share it on social media," he explains. "Currently, they could post it and it wouldn't be taken down even though they don't have Mr. Legend's permission because he doesn't have the time to troll social media looking for infractions. If tech companies take on the role of 'cop,' however, you can expect a crackdown of monumental proportions.
Omni Legal Group has emerged as one of the nation's most experienced law firms specializing in intellectual property protection. Its clientele represents companies in a wide range of industries as well as name celebrities. The firm has received an Avvo Perfect 10 Rating and Five Stars on Yelp while founder Omid Khalifeh has been recognized with Super Lawyer status for the past 5 years and Top 3 Best Rated Patent Attorney in Los Angeles. For more information, visit OmniLegalGroup.com or call (310) 276-6664.
****
Release ID: 88961272