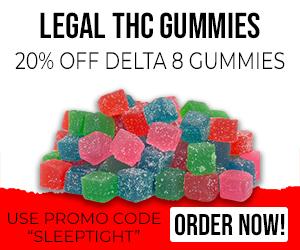 - December 4, 2021 /PressCable/ —
With the release of its new report about Delta-8 THC (tetrahydrocannabinol) gummies and testing, Superstrain seeks to allay concerns about these popular and legal hemp-derived edibles. The report also serves as a consumer advisory document detailing how long Delta-8 THC remains in the system based on the system of delivery.
More information can be found at: https://www.superstrain.com/blogs/news/how-long-does-delta-8-stay-in-your-system
The newly-released report explains that testing facilities generally test urine, blood, or hair follicles for the presence of THC. This testing does not differentiate between the many variants to ascertain if the variant present is legal or not.
Delta-8 THC is a hemp-derived cannabinoid that has been developed from Delta-9 THC the main cannabinoid which provides the potent psychoactive effects usually associated with marijuana. Delta-8 is naturally present in trace amounts, but a conversion process using CBD will yield much more, leading to a viable product for the market.
Superstrain has conducted thorough research on Delta-8 and the concerns surrounding it. Although it is a legal product, employers requiring drug tests may take a negative view. Delta-8 was legalized as part of the 2018 Farm Bill, which legalized the cultivation and sale of hemp at the federal level. However, some states specifically banned Delta-8, so it is crucial to be certain of its status in each state.
Superstrain also provides a wholesale service for their customers, which offers the next level of customer support and competitive prices. The wholesale service includes shipping and quick order fulfillment. Superstrain also supplies a variety of products, including tinctures, gel capsules, and gummies. More details can be found here: https://www.superstrain.com/products/superstrain-delta-8-gummies
According to a member of the Superstrain team, "We are dedicated to safety, transparency, and consumer education. Our Lab Reports page ensures that customers know exactly what is in our premium hemp products. We believe that our customers should always be made aware of what goes into our products, their potency and purity."
Full information about Superstrain and their products, as well as their research on Delta-8 testing, can be found here:https://www.superstrain.com
Release ID: 89055580