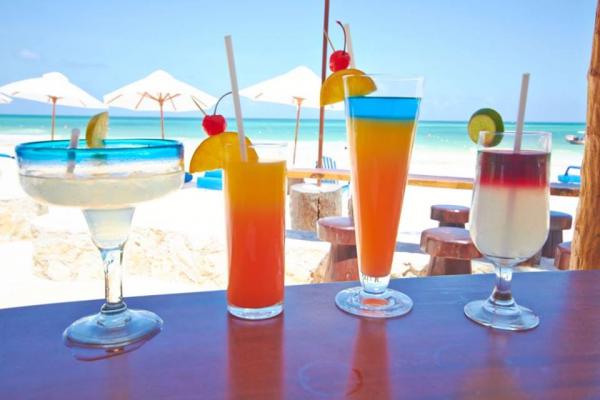 - March 21, 2019 /PressCable/ —
What makes people happy?
Studies have found that the truly happiest people in the world are those that have a close network of loving relationships that consistently work to be a blessing to others.
The other thing that makes people happy is memorable experiences. There's also a saying that goes like this, "happiness is positive cash flow." So, what if an entrepreneur had all those things going for them?
What if they had a close fellowship of loving friends and business associates, the opportunity and means to continuously bless others, the time and freedom to enjoy regular travel adventures, and a business that generates ever increasing positive cash flow? It would likely be a good recipe for more happiness.
The founder of LegacyBusinesses.Net likes to recount his experiences of international travel for months at a time. One of his favorite things to do is ask a particular icebreaker question. The question he asks people all over the world is this, "If money was no object, what would you be doing?" And the two most common answers he gets are the same, no matter where he travels, or what kind of person he asks, people say, "traveling" and "helping others", in one form or another. If given the chance, most people are pretty much the same all over the world. They just want good health, good relationships, freedom, adventure, and financial security.
So that leads to one of the reasons for launching a contest to honor and reward altruistic business leaders. The founder of Legacy Businesses Network believes that it would be better to build business relationships with goodhearted, freedom loving, entrepreneurs. He reasons that they make the best business associates, referral partners, and the best clients. So, that's why he developed a viral contest as a system to crowd source the kinds of people that he would rather network with. By offering super valuable incentives, he encourages people to identify and invite those special entrepreneurs to join the competition. Some of those incentives are business profits boosting promotional campaigns, luxury family vacations, and a certificate of recognition for entrepreneurs that go out of their way to be a blessing to others. Are there still businesses out there that go out of their way to help others? There is simply no way for software or machines to find people like that. It requires the human experience. So, in order to crowd source the best and most altruistic participants, the contest utilizes a nomination process where if someone knows of an extremely helpful business leader, they can write a short story comment on one of several social media platforms about their experience, like a review. The comments that get the most engagement will be an indicator of who will be eligible to win the awards and prizes. But, to make the contest go viral, the incentive of unlimited Luxury Family Vacation giveaways makes it worth sharing. A person can register, get a referral link, then get two other people to join the competition. It's that simple to win! That might sound a bit too good to be true, but it isn't. Even if it seems crazy, it's real. If someone wants to be a blessing to others, they need to have the resources and freedom to help people. And the founder has the resources to give away unlimited luxury vacations, dinning vouchers, and other valuable incentives to promote almost anything a person has to offer. There's no doubt, he's a good guy to get to know, and to network with.
"Good business makes good friends", as the saying goes. So that is the inspiration for a business network built around sound principles of freedom, prosperity, and reciprocal altruism. The strength and quality of an entrepreneur's closest associates will dictate their success to a great extent. So in order to stack the deck in their favor, this program was designed, built and is now in it's beta test phase. If someone wants to see how the incentive program works, and compete in the story writing competition, they can follow the link to the contest at LegacyBusiness.Net
Release ID: 494308