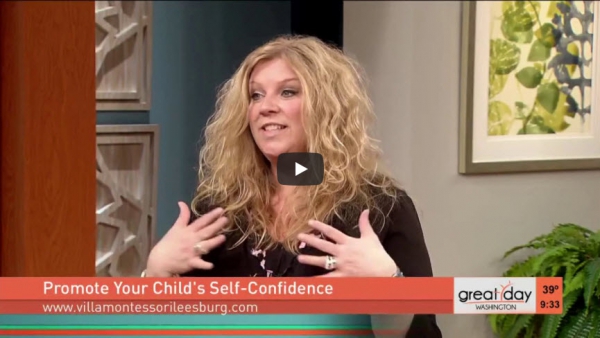 - September 11, 2017 /NewsNetwork/ —
Villa Montessori Preschool, a Montessori educational institution based in Leesburg, Virginia, announced a variety of programs for toddlers through primary age groups. Beginning at the start of the 2017–2018 school years parents can enroll their children in one of the Villa Montessori programs for high-quality education based on the latest Montessori and Reggio curricula.
More information can be found at https://leesburg.villamontessoripreschool.com/our-programs.
Developed by expert child educator Dr. Maria Montessori, the eponymous educational paradigm has seen tremendous success in its more than 100 years of existence. Montessori schools have been developed throughout the world, growing constantly in popularity due to their focus on child-centered education, encouragement of creative and critical thinking, and a constant fostering of independent, high-quality learning.
Villa Montessori Preschool of Leesburg, Virginia has announced the opening of the 2017–2018 school year enrollment for children aged 16 months to six years. The school offers three multi-age groups, allowing parents to emerge their children in a social and educational environment designed to foster real-life education.
The Toddler class is open to children aged 16 to 24 months. Focusing on full sensorial development through play, painting, sculpting, music, gardening and other activities, the Toddler environment is designed to encourage investigation and experimentation while developing the children's natural creativity and engaging them in meaningful social interactions with their peers.
Children aged 24 – 36 months are enrolled in the Pre-Primary group. As children begin to explore various avenues of intellectual and social development, Villa Montessori offers them specially-designed drawing, painting, dramatic play, drawing, music and science activities, helping them develop their learning skills and discover their natural inclinations.
The Primary class includes children aged 3 to 6, featuring many different hands-on learning experiences emphasizing problem solving and critical thinking skills.
The Leesburg preschool's Montessori program was featured on Great Day Washington as seen at https://leesburg.villamontessoripreschool.com/villa-montessori-preschool-leesburg-great-day-washington.
Interested parties can find more information at the above-mentioned websites, as well as by visiting https://yelp.com/biz/villa-montessori-preschool-leesburg-leesburg-3.
Release ID: 237688