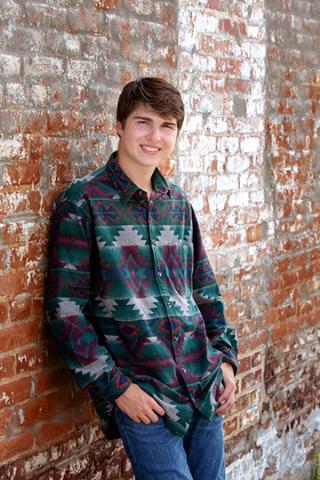 - August 16, 2021 /NewsNetwork/ —
The team of experienced photographers at the Carmel-based studio, which is run by the husband-wife duo of Jim and Lois Wyant, takes high-quality photographs that capture the personality of each client.
For more information, please visit https://wyantphoto.com/high-school-senior-photography
This announcement gives high school seniors the opportunity to get personalized portraits of the important milestone in their lives at an affordable price.
Most studios follow a template when they photograph events such as high school senior photos. As a result, the photographs for all students tend to look the same and lack originality. With this in mind, Wyant Photography is committed to producing unique photographs that can be preserved for posterity and reflect the personality of the student.
The studio offers a number of customizable packages for high school seniors. Students can choose between indoor and outdoor locations such as their home or a local park. They can also opt for other venues that highlight their favorite activities like golfing or school swimming pool.
Wyant Photography organizes sessions during all four seasons. Each session typically lasts an hour and includes two outfit changes. Students can request a formal or casual theme, and the photographers ensure that family and friends are made an integral part of the experience. A video sample of the studio's work can be viewed at https://youtu.be/7zzr0fi_IAE
The final photographs are compiled in a custom-designed album, and the images are available in multiple sizes. Clients are also provided with personal use digital files of the photographs. Additionally, they can select packages that include wall portraits, collages, and YouTube videos.
Wyant Photography has been catering to clients in Indiana for several years. It has won multiple awards and is also well known for taking professional portraits for business purposes. With this update, the studio is continuing to provide excellent customer service.
A satisfied customer said: "The studio was amazing. As this was our first experience with professional photography, they were communicative, resourceful, and patient. The photographers took the time and such careful consideration to capture the perfect moments."
More details about the services offered by Wyant Photography can be accessed at https://wyantphoto.com/high-school-senior-photography
Release ID: 89041416