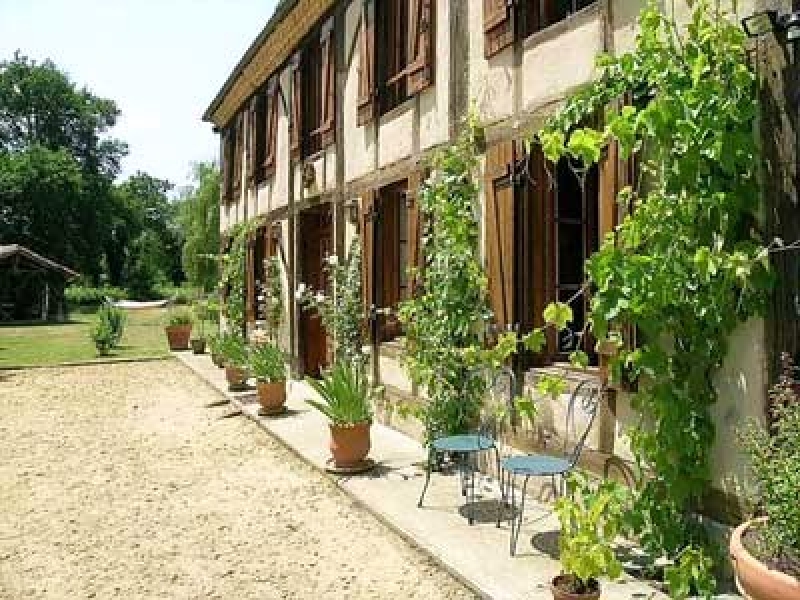 - December 9, 2014 /PressCable/ —
Learn French in France, one of the most established French immersion courses worldwide, welcomes Nora Zegrir as the new Head Instructor of the program.  A native French speaker who has worked in some of the top schools in England, Ms. Zegrir takes her new position as Head Teacher for Learn French in France. 
Ms. Zegrir's duties will include direct instruction on the school's French immersion courses at the country estate located near Sabres, France, as well as the revision French courses in London and Surrey, England. 
Learn French in France Manager, Tim Cook, expressed confidence that Nora Zegrir is ready to handle the job, saying:
"We are lucky to have Nora as part of the team.  The weeks she has taught in France and the weekends in England have been an enormous success and students thoroughly enjoy her dynamic and energetic teaching.  Nora is passionate about the LFIF project and looks forward to an even busier year in 2015 as we expand our range of courses."
The former Head Teacher and founder of Learn French in France, Danièle Le Gall Cook, remains as Course Director for the LFIF programs.
Among the new responsibilities Nora Zegrir expects to handle, the main challenges are:
- maintain the highest teaching standards of the school, established in 1996.
- develop new adult French immersion training to complement the renowned instruction for students.
- prepare students for their important exams, always keeping up to date with the requirements and standards of the ISEB, AQA, EDEXCEL and OCR boards. 
Watch this video for more about the Learn French in France immersion courses: http://youtu.be/U7k7UiBUJxs
Learn French in France was founded by Danièle Le Gall Cook.  Danièle has 25 years' experience teaching the French syllabus in UK schools and universities, consistently achieving outstanding results.  It is Danièle's breadth of experience across the UK education system that resulted in the LFIF method, outlined on their website. 
"Small group numbers on our French courses in France mean that each student receives close personal attention," Tim Cook explained.  "All receive one-to-one French conversation sessions with the tutors several times during the week.  Prior to arrival students provide details of their strengths and weaknesses, allowing areas that need revision to be identified in advance.  Each student's objectives for the week are agreed upon arrival in France." 
Tim Cook and his family — wife, Clare, and two young children, Hector and Anouk — reside on the French campus, having relocated in the spring of 2014 from London.  Cook said of their new home, "We are loving every minute of living here.  Hector goes to the local nursery school in the village, Sabres, his French gets better every day, and we are all enjoying spending a lot of time outside and appreciating nature in this very rural corner of France."
The forest setting of Learn French in France is very peaceful, allowing students to focus on revising the French language and preparing for their exams.  LFIF leverages the country property in a social atmosphere, where the students and tutors often cook together in the bread oven located in the garden, enjoy fantastic food and wine and get to know the landscape and culture of this relatively little-known yet wonderful corner of France.  The area holds special memories for Cook, who has been visiting the area for over 30 years, since the age of 10.  "The historical connections between Aquitaine and England are very strong so I am very keen to include an exploration of that complex and fascinating relationship in our adult courses," he said. 
The Learn French in France weekend courses in England have been popular since their launch in early 2013.  Currently run in Haslemere for young students, the weekend programs will soon be expanded to include a London location and offered to adults too.  "We are very lucky to have a fantastic venue in Haslemere, my uncle's stunning property which has it's own vineyard, to use for our weekends.  I think adults will appreciate the site even more than our young students do", Cook said.
More information may be found about the LFIF school and French immersion courses by visiting the company's website at  http://learnfrenchinfrance.com
Release ID: 69919