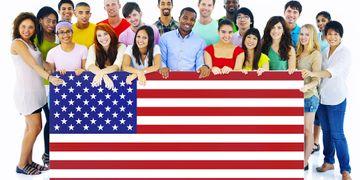 - November 25, 2018 /PressCable/ —
United Student Alliance, an American student organization based in League City, Texas, announced the launch of a new membership program for college and graduate students. The non-profit organization focuses on helping their student members graduate college or university without any debt.
More information can be found at https://unitedstudentalliance.net.
With the US government dramatically cutting education funding, more families with children wanting to enter college or university struggle to pay for the increasing cost of higher education. United Student Alliance's strategic program allows students to reduce their costs with the aid of a grant thus ensuring that the student receives a good credit rating and graduates debt-free.
In order to become eligible to participate and accept a grant and the full program, students have to become members of the United Student Alliance. An annual $150.00 membership fee allows qualified students to apply for grants and access the full debt free graduation program.
Each year, within the annual application and registration period, students must nominate themselves for a grant upon graduation. Next, after every year of study, students need to send sealed transcripts to confirm their progress.
Because the organization also receives donations, donors who contribute to the program benefit from a monetary exemption which reduces taxable income. For every $50 K donated on average, four years of college education are paid in full.
A spokesperson for the organization said: "We are requesting donations daily to help future, current students graduate with zero student loan debt. We are also working to help former students that graduated and still have Student loan debt to free them of that burden. Our Military men and women are very high on our list to eliminate their student loan debt. They put everything on the line for us every day or whenever we call on them. We owe them that Freedom."
Interested parties can find more by visiting the above-mentioned website or by calling +1-281-245-3375.
Release ID: 449354