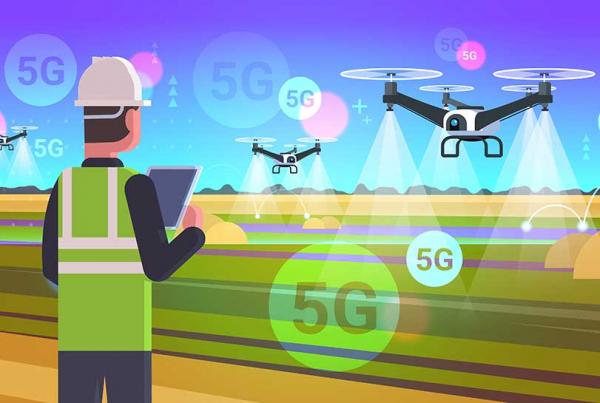 - September 23, 2020 /PressCable/ —
Corona, CA Release September 16th, 2020.
The rapid expansion of 5G networks across the globe is driving the innovation of autonomous drones and their subsequent applications. BWI Aviation Insurance discusses the impact on the commercial drone insurance market.
For Immediate Release
Whereas the expansion of 5G networks is met with opposition in some communities due to perceived health risks, the drone industry is embracing 5G with open arms. The range of applications from aerial security surveillance to infrastructure inspection stands to benefit tremendously from the ability of drones to operate autonomously and offer 4K video streaming in real time as a result of 5G networks.
BWI Aviation Insurance owner Matt White recently highlighted the impacts these innovations will have on the commercial drone insurance market during a recent article titled How 5G Drone Innovations are Shaping the Drone Insurance Market. "Most people don't fully realize just how diverse the drone industry has become," said White. He went on to explain that everyone from the average American dad entertaining his kids at the family picnic to high tech security firms have engaged in drone use.
"Because the aviation insurance industry has relatively few players compared to other insurance markets, it is hard for one action or major liability payout not to affect the entire market," said White. As drones become embedded with more advanced and higher priced technology, the financial impact of a lost drone rises with it.
"In 10 years, we'll look back at current drones as ancient relics due to the pace they are evolving," said White, "and it is hard to imagine the drone industry putting on the brakes anytime soon." White encourages the countless new entrants into the drone industry to discuss their liability and protection options with their insurance broker. Many do not fully understand the risks of drone operation and as more claims come in, insurance brokers are well suited to advise drone operators of the risks.
About BWI Aviation Insurance
BWI has been at the forefront of the aviation insurance industry since 1977. Family and veteran-owned, BWI sources aviation insurance solutions for every range of aircraft from gliders, fixed wing, jet aircraft, drones and more.
Headquartered in Corona, CA, BWI locates coverage for aircraft owners and drone operators nationwide along with a satellite office based in Anchorage, AK.
Contact Info:
Name: Matt White
Email: Matt.white@bwifly.com
Organization: BWI Aviation Insurance
Address: 710 Rimpau Ave Suite 203, Corona, CA 92879, United States
Phone: +1-800-666-4359
Website: https://bwifly.com
Release ID: 88977888