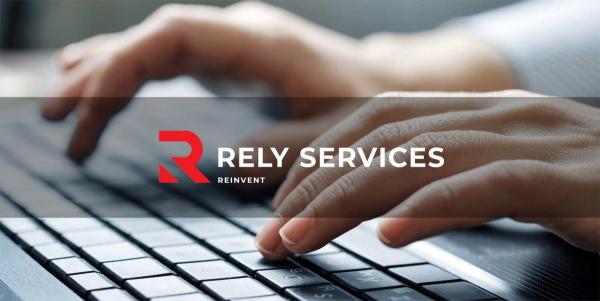 - November 4, 2020 /PressCable/ —
The Chicago area based BPO company Rely Services has launched a new online resource center to help consumers and BPO companies navigate their way throughout the BPO industry. Their goal is to act as a resource and offer guidance to those unfamiliar with the BPO industry, offer updates and industry trends to current BPO workers, and spearhead thought leadership within the BPO sector.
Some of their most popular resource items include topics relating to the effects of COVID-19 on the BPO industry, the benefits of data mining, document digitization, and signs that a business should hire a BPO company. Rely Services also focuses on specific sectors of their own BPO services they offer, such as a mortgage, real estate, manufacturing, logistics, back office, healthcare, finance, and insurance business process outsourcing. This newly launched repository act as a great resources for businesses looking to learn how BPO services can benefit their company, increase overall efficiency and return on investment.
"We want the Rely Services website to act not only as a marketplace for our services but as a trusted source to gain knowledge and information on the BPO industry," noted Neil Khot, CEO of Rely Services. "We want our prospective clients, current clients, current BPO industry workers, and those curious about the BPO industry to have access to resources and tools that will enhance their knowledge on Rely Services and BPO services as a whole."
By offering frequent updates on BPO industry news, technology, services, and more, Rely Services hopes to be a top thought leader in the business process outsourcing world.
You can access the Rely Services resource center here.
Rely Services is a leading global BPO services company with over twenty years of experience in the industry. They have a team of experienced professionals specializing in Healthcare BPO, Mortgage BPO, Insurance BPO, Finance & Accounting BPO, among others. They are known for using cutting-edge technologies and offering the latest in hardware, software, and personnel training.
To learn more about Rely Services, check out their website at: www.relyservices.com
Release ID: 88984208