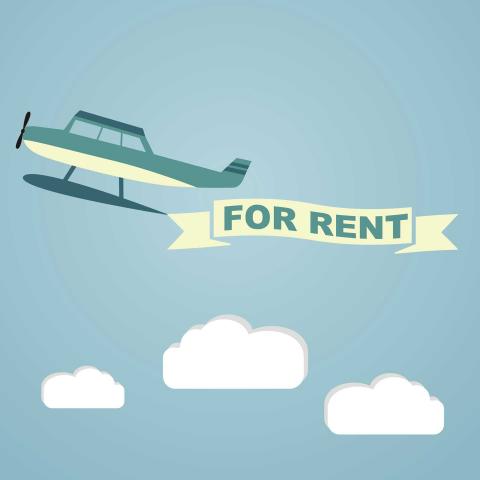 - October 20, 2020 /PressCable/ —
Corona, CA
Release October 19th, 2020.
With more pilots taking to the skies in aircraft that they don't own, BWI Aviation Insurance owner Matt White puts out the notice that pilots could be putting themselves in major jeopardy without the proper coverage.
For Immediate Release
With the global economy still reeling, pilots across the United States have considered borrowing or renting aircraft as a cost savings measure from owning their own. Whereas pilots are generally aware they need to insure their own aircraft, some pilots have found out the hard way that coverage is not automatically extended to them when they fly aircraft they do not own. BWI Aviation Insurance owner Matt White is putting out a public call to action for pilots to understand their liability when flying aircraft they do now own.
In a thorough article highlighting the peril pilots face when flying uninsured, White stated that "the aircraft owners insurance is always primary and a non-owned policy would step in, if coverage was inadequate or to protect the policyholder." Surveying a host of aviation insurance policies, there is coverage that could extend to a pilot that is not the owner in some scenarios. "The problem pilots face is that they can't be sure if they are covered," said White, "and even if a pilot reads the policy beforehand, they may not pick up on the fact that they are not covered."
Whereas aviation insurance is generally affordable for most pilots, aircraft renters insurance comes in at an even lower rate. "The affordability of non-owned aircraft insurance and the amount of coverage you get makes renters insurance an easy decision for pilots who know about it." White recommends that any pilots flying aircraft that they don't own to reach out to a trusted broker and pick up coverage.
He went on to state that aviation damages can get very expensive really quick and any cost savings by not having insurance are immediately wiped out the first time an incident takes place. The potential financial ruin associated with flying uncovered turns out to be one unexpected consequence of COVID-19 as more and more pilots look at sharing aircraft.
About BWI Aviation Insurance
BWI has been at the forefront of the aviation insurance industry since 1977. Family and veteran-owned, BWI sources aviation insurance solutions for every range of aircraft from gliders, fixed wing, jet aircraft, drones and more. Headquartered in Corona, CA, BWI locates coverage for pilots nationwide along with a satellite office based in Anchorage, AK.
Contact Info:
Name: Matt White
Email: Matt.White@bwifly.com
Organization: BWI Aviation Insurance
Address: 710 Rimpau Ave Suite 203, Corona, CA 92879, United States
Phone: +1-800-666-4359
Website: https://bwifly.com
Release ID: 88981534