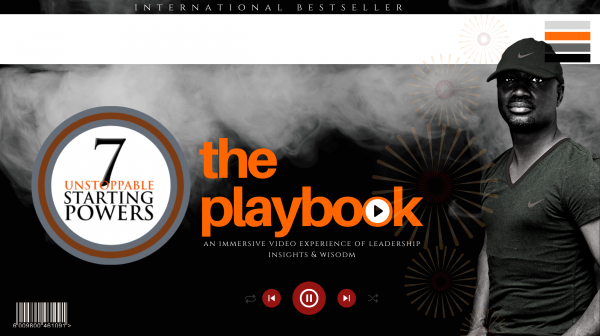 - September 15, 2021 /PressCable/ —
In pursuit of practical education and motivated learning, Eleboda begins a new movement for leadership development. The international best-selling author is on a mission to teach executives and entrepreneurs how to become better leaders in their respective fields.
More details can be found at https://www.startingpowers.com/products/autographedcopy
The announcement comes at a time when more people are starting their own businesses. The current pandemic has shifted the way individuals pursue their passions, with experts noting an increase in small to medium-sized online businesses. Nevertheless, becoming a leader in whatever industry requires a certain knowledge base and skill set that most executives and entrepreneurs remain unaware of.
This is important, says Eleboda. According to the latest studies, 60% of new managers are likely to fail in their first two years in the role. In addition, employees now appreciate a more community-based leadership and are willing to leave a company that does not match their values. This is different from previous generational studies that show that workers would stay in a company regardless of leadership styles or personal values.
These new reports imply that executives need to adapt to a more value-based leadership approach in order to improve employee retention and maintain productivity. Eleboda explains that leadership is a skill that can be developed using consistent training.
This is what his best-selling book, "7 Unstoppable Starting Powers: Powerful Strategies for Unparalleled Results in Your First Year As a New Leader," details. Here, readers are taught how to become effective leaders and nurture their employees to bring out the best in them . Among many other powerful tools that are covered in this book, he also shows how decision making can become easier for leaders; with the application of the time-deconstruction tool.
The goal of effective leadership is to minimize micromanaging tendencies. Leadership development suggests a more relational approach, with business leaders and employees working hand-in-hand towards a similar goal.
Eleboda is giving away 1,025 complimentary autographed copies of his book until stock lasts. Readers will also have exclusive free access to the Videobook of the same book. The Videobook takes readers into an immersive video experience of all the thrills, wisdom and lessons packed in this leadership development book. In addition, he also offers a free report on Biohacking Secrets For Optimal Living to every leader who gets the autographed copy of his book..
A review of the book reads, "The book is a real-life delivery of leadership principles accompanied by practical action steps. This has made me be a better leader."
Interested parties can find more information by visiting https://www.startingpowers.com/products/autographedcopy
Release ID: 89045630