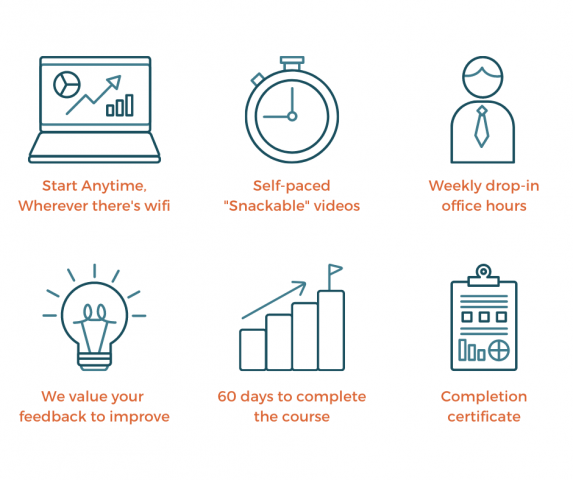 - December 20, 2020 /PressCable/ —
A new virtual online course has been launched called the Foundations of Kinection designed to help people enhance their communication and leadership skills as well as fostering a better connection with their workforce.
Find out more at https://kinectionacademy.thinkific.com/
The newly launched online course from the ADVO Group, which begins on January 5th, is principles-based and includes behavioral development techniques that are inspired by the world of acting, explain the team.
They add that they help people to articulate what they do and how they do it, teach people how to create messages that are engaging and encourage others to act, as well as encouraging people to have an intentional presence to define the perspective of others. View more details about ADVO at https://www.advogroupinc.com
For a limited time, people can sign up for the course and receive a discount as part of the 'New Year, New You' sale. You get 50% off the entire three-module course, feedback on your progress from the course authors Greg Derelian and Peter Katona, and the opportunity to give valuable feedback on the course experience.
People who want to elevate their impact both in their careers and personal life will benefit from the course explain the team. They add that they take a tailored approach to ensure people get the most from their services and the program so that they can communicate and lead with greater intention and influence.
Connecting on a deeper human level is also an important element of the program. They add the process is simple, they help people discover themselves in terms of their strengths and weaknesses.
Participants are invited to practice the principles-based ADVO tools that elevate their impact. Lastly, these tools are translated into new behaviors that transform people and their behaviors long-term.
A client testimonial states: "ADVO Group helped me to find my voice and say what I needed to say with confidence and impact. Their coaching was empowering and invaluable during my job search and I feel fortunate to have worked with such caring and dedicated individuals."
To find out more, interested parties are invited to visit the links provided. Alternatively, more details can be found via the company Facebook page at https://www.facebook.com/advogroupinc
Release ID: 88990736