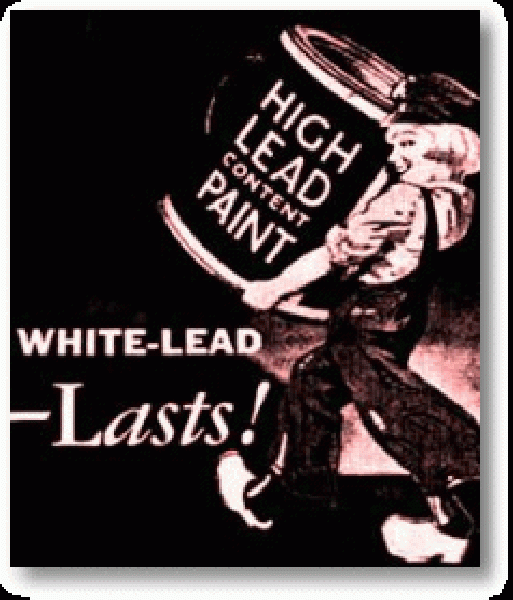 - June 30, 2015 /PressCable/ —
Lead poisoning caused by lead-based paint is still a cause for concern. Even though the use of lead-based paint has been banned for use in the United States since 1978, lead exposure is still a serious health threat, especially in older neighborhoods and inner cities.
"Lead is extremely poisonous and affects the brain and other vital organs if inhaled or ingested. Children under the age of 6 are most vulnerable to lead exposure." says Bill O'Donnell, Owner-operator of Bayhill Environmental,LLC in Cherry Hill,NJ.
Bayhill Environmental is one of the few in New Jersey and Southeast Pennsylvania who owns a the sophisticated equipment and licenses to provide lead testing services in homes, apartments, rental units and commercial properties. "Philadelphia is one of the few cities which mandate landlords to provide a certified a lead based paint inspection to new tenants. Even then, it's only required for individual units and only if a unit will be inhabited with a child age 6 or under." (For details of the Philadelphia law, click here.)
Find out of a property is lead-safe.
O'Donnell says, "Clients who contact us mainly fall into 2 groups. They're either parents in young families who are either planning to buy or rent in an older neighborhood or they're real estate investors or landlords who are doing their due diligence."
There 2 types of lead certifications which can be issued by a licensed lead inspection service.
The first is a lead-free certification. In this process, the inspector determines if there is any trace of lead on painted surfaces including walls, floors, moldings, and windows. This is done with a special hand-held X-ray fluorescent (XRF) analyzer gun which can quantify the existence of lead in paint even if it's under layers and layers of old coats of paint. Results are instantaneous. The gun's results are conclusive. Additional lab tests are not required.
A lead-free certification is a permanent condition. Once a property or a unit within a property receives a lead-free certification, it never needs to be inspected again. The certification may be transferred to all future owners.
The 2nd is a lead-safe certification. A lead-safe certification means there is evidence of the existence of lead. Now it's necessary to find out if there is any evidence of lead dust which may be caused by the breakdown of the paint in the form of dust. This is determined by using specially coated wiping cloth (dust wipes). Per the Philadelphia law, for example, the lead inspector uses the dust wipes on a window sill and floor in each bedroom and living areas. If there is no evidence of lead dust, the quarters can be certified as "lead-safe." "Lead-safe is not a permanent condition and it is advisable to have the property periodically retested. A lead-safe certification is valid for 2 years." says O'Donnell.
Aggravating painted surfaces can release dangerous lead dust.
"Lead based paint surfaces are not dangerous unless they are disturbed." O'Donnell described how the installation of baby safety gates disturbed the paint and he discovered lead paint dust sitting in a little dust pile on the floor where crawling baby could easily pick up the dust on her hands and knees. "Another place I find dust in on window seats. These are often used as book shelves or a place for trinkets or flower pots. The movement of these things disturbs the painted surface and what had been a lead-safe environment has now transformed into a toxic site.
O'Donnell advises anyone who is in the market of purchasing an older home to demand a lead inspection by a licensed professional. Even if you don't have children, lead is a serious toxin and it will affect the resale value of the property. While multiple coats of new lead-free paint can actually make the inhabitants safe from the lead-based paint beneath, it is not a permanent condition.
A certified lead inspection is fairly inexpensive, just a few hundred dollars for a typical residence and it generally takes less than a couple of hours. Certainly a small investment for peace of mind, especially for a family with youngsters.
Bayhill Environmental is fully certified by the New Jersey Department of Health & Senior Services and The Philadelphia Dept. of Labor & Industry. They are licensed to serve individuals, landlords, real estate investors and the property management industry with certified lead paint inspection and accompanying certification documentation.
Inquiries can be made at their website, www.bayhillenvironmental.com or by calling 609-238-3012
Release ID: 85508